Syria: Simple Dreams
It's not about war. This is about pancakes. It's not yet about terror, bombs and death. This is about having sweet tea in the bazaar, a cigarette with your friends or a game of chess on the sidewalk.
In 2005, 40 students from Damascus head to the streets and capture every day life in the Syrian capital.
A snapshot of life in times of peace. Not long before the war, that changed everything.
Curated with Goethe-Institut, Damascus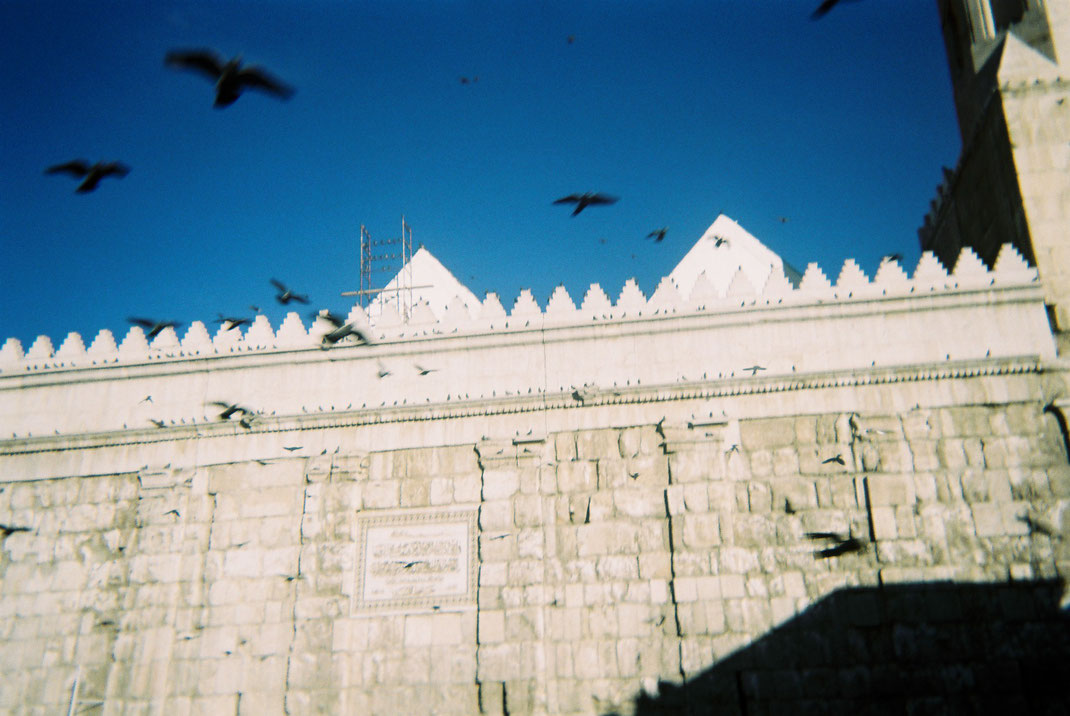 "Doves flying over the Omayad Mosque."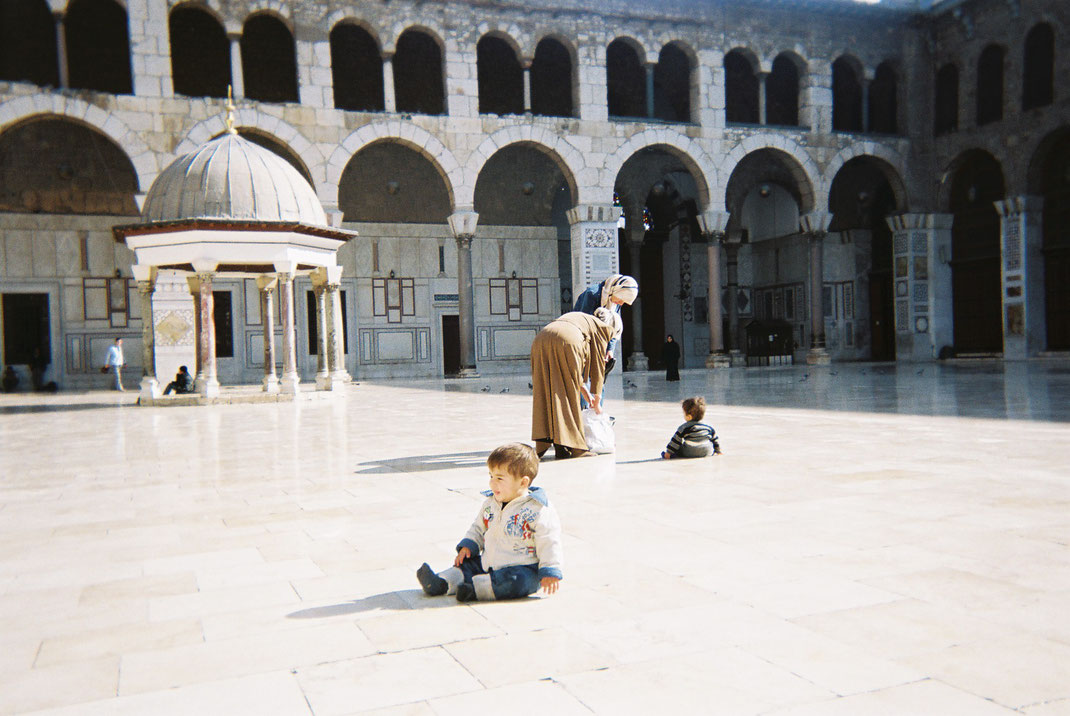 "I saw this child. Somehow it felt sad. What is going with him? Thinking about the future?"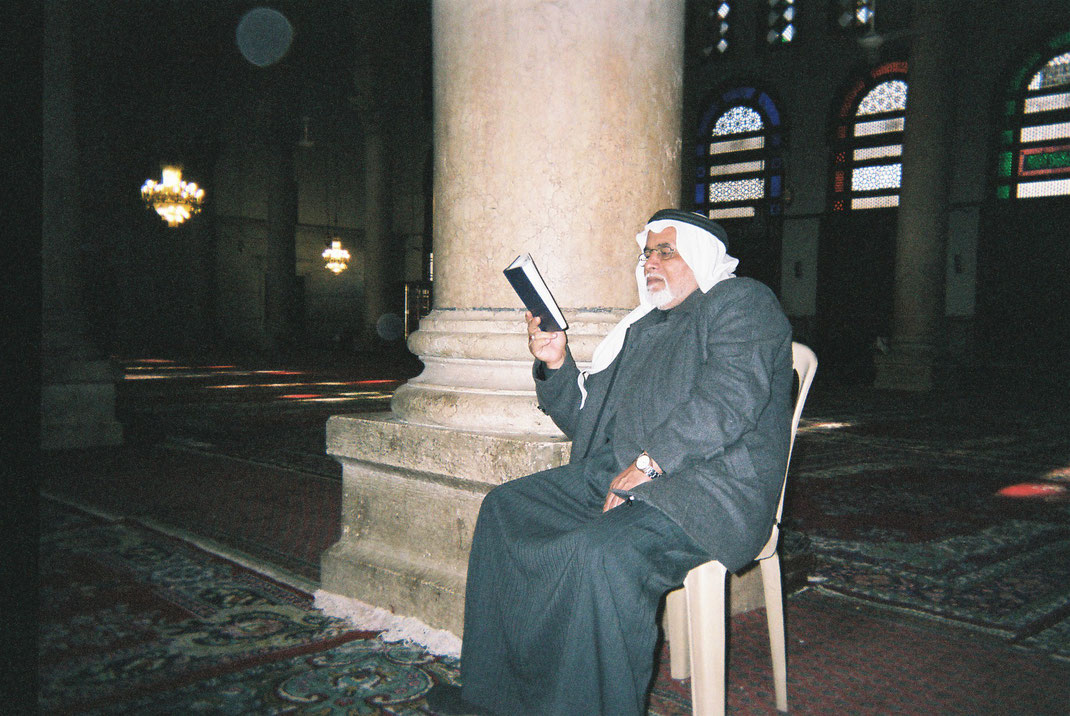 "Reading inside the mosque."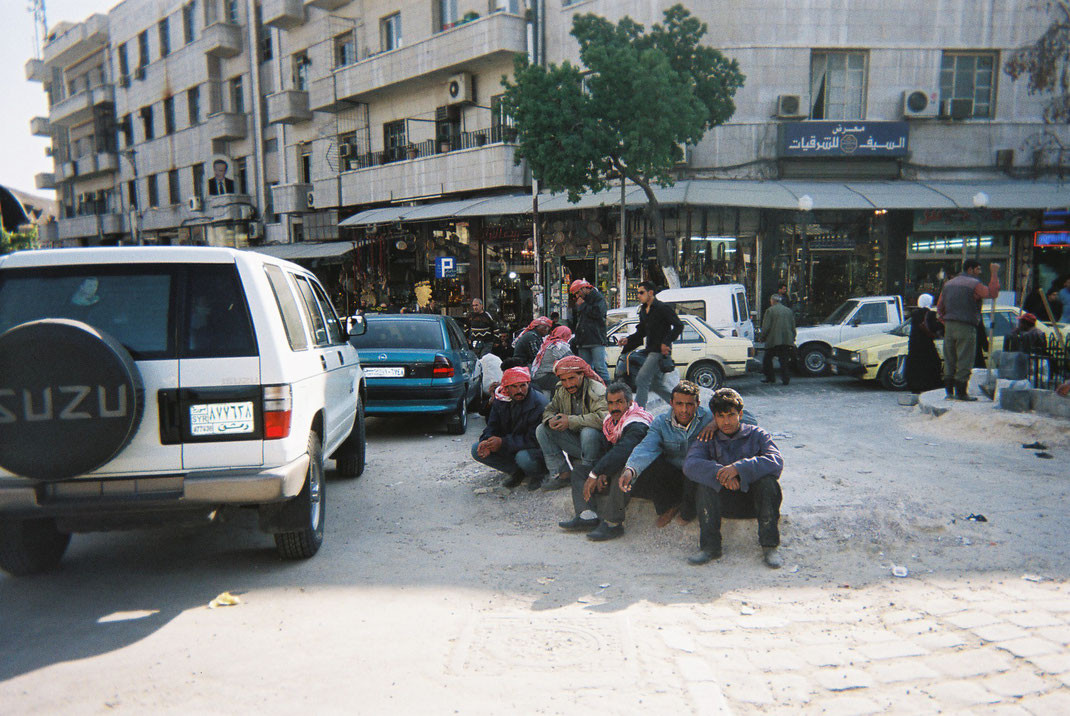 "Young men are waiting for work."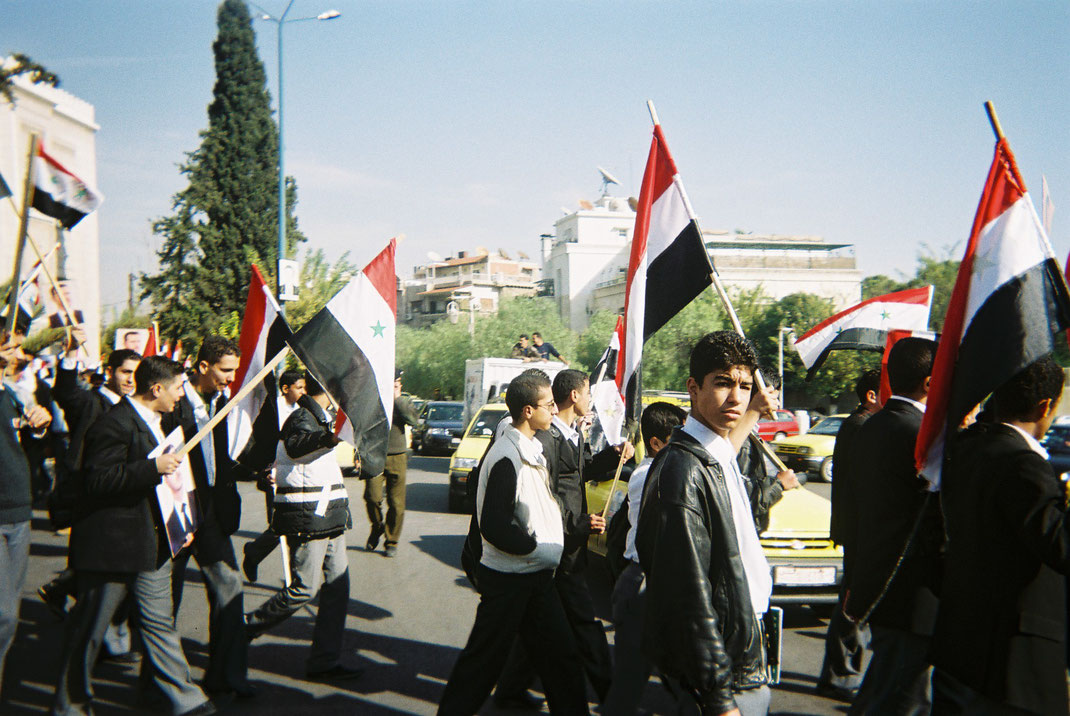 "Students demonstrate for their president."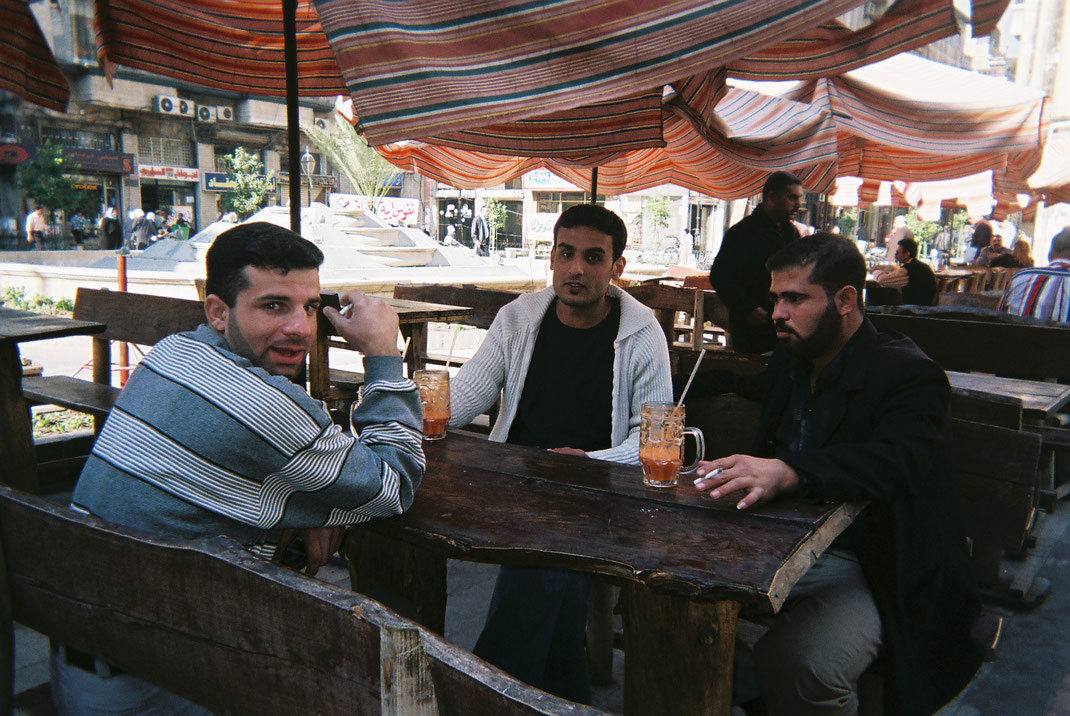 "Having a break around Hamiddiye Souq."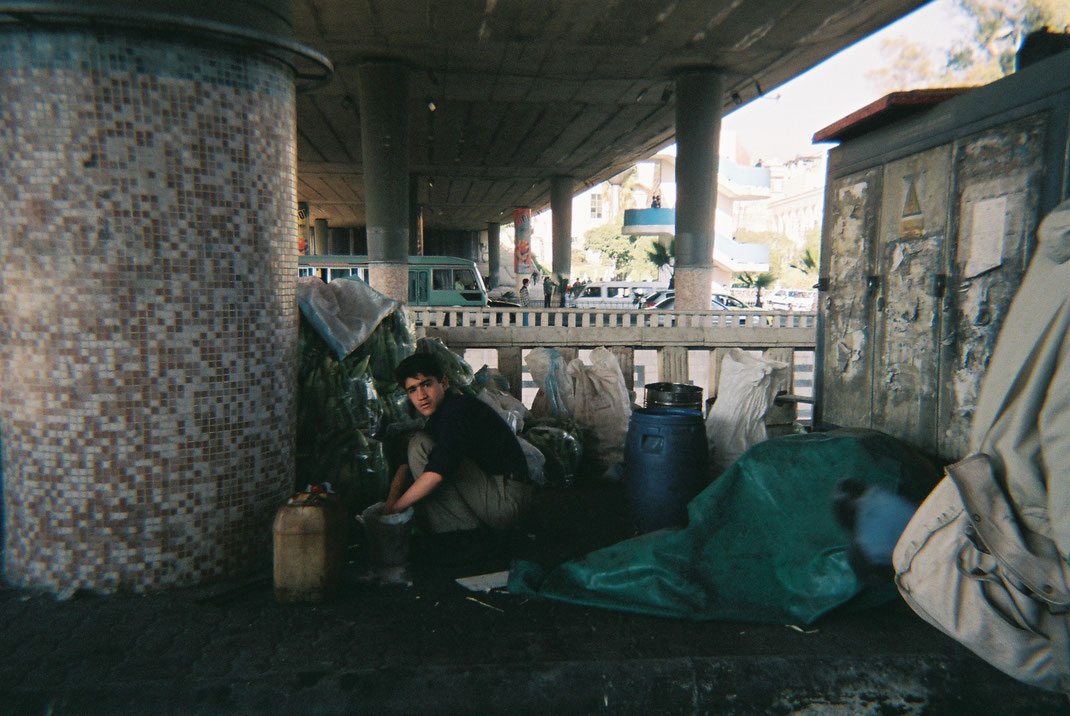 "Damascus is a city full of contradictions."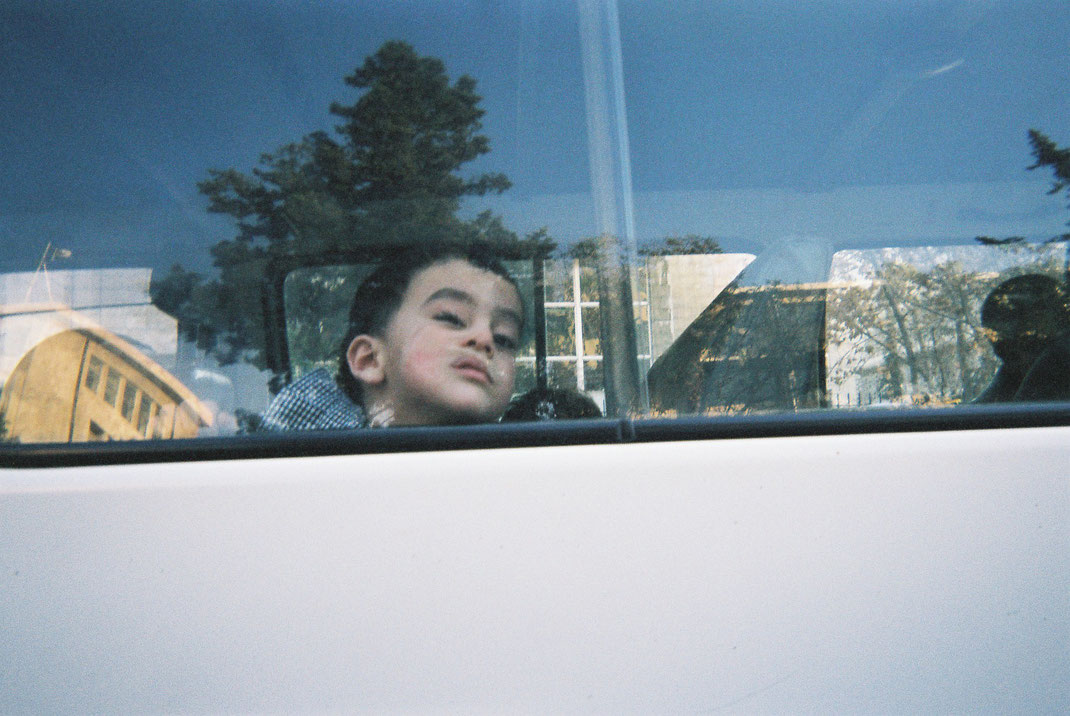 "What are you doing? Do you take a picture of me?"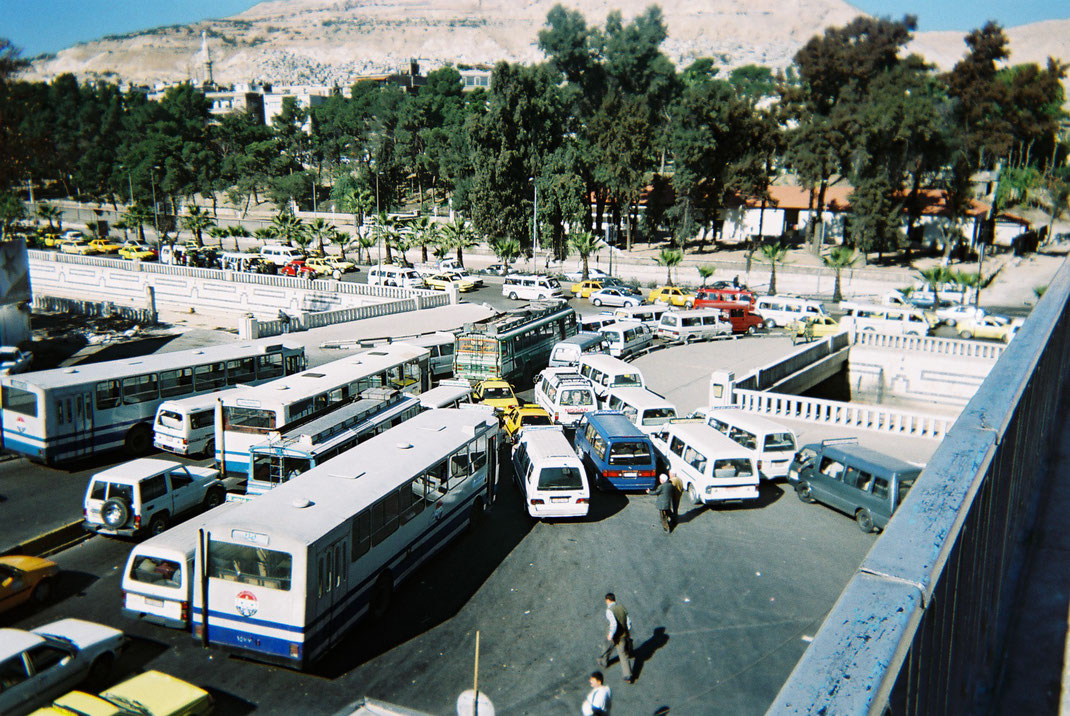 "The traffic can sometimes lead to quarrels between the drivers. But the chaotic streets of Damascus are like a melting pot. You will find the rich next to the poor, the intellectuals next to the unskilled and many other contradictions of life: 'Oh life. Here we come. But ... please bring patience!!"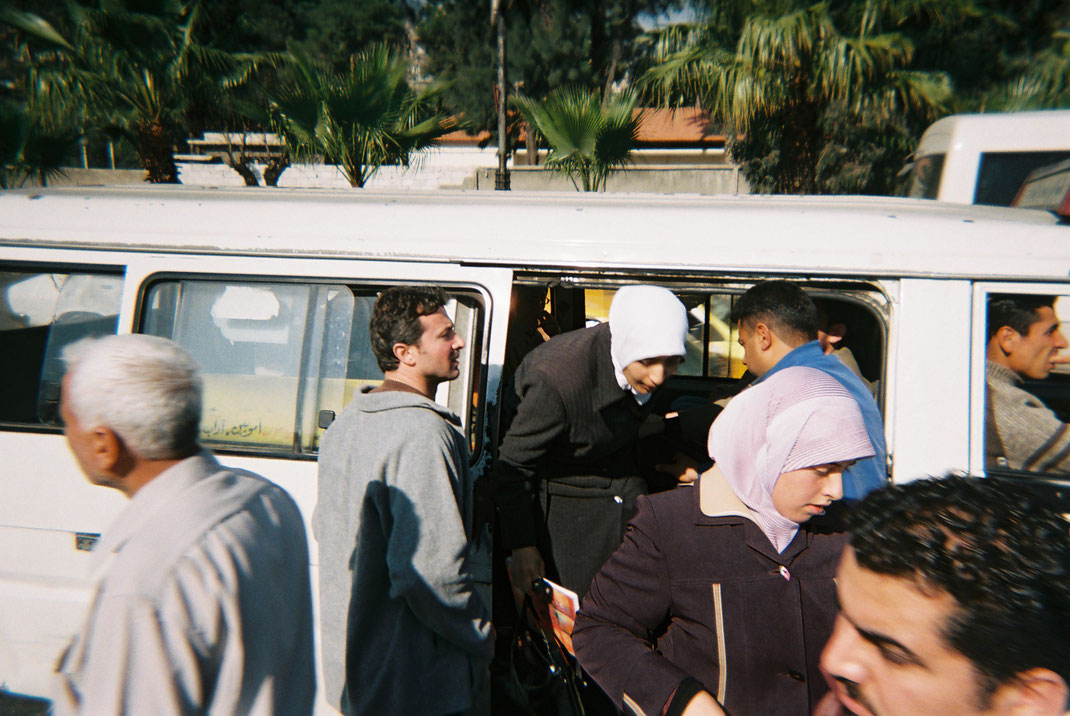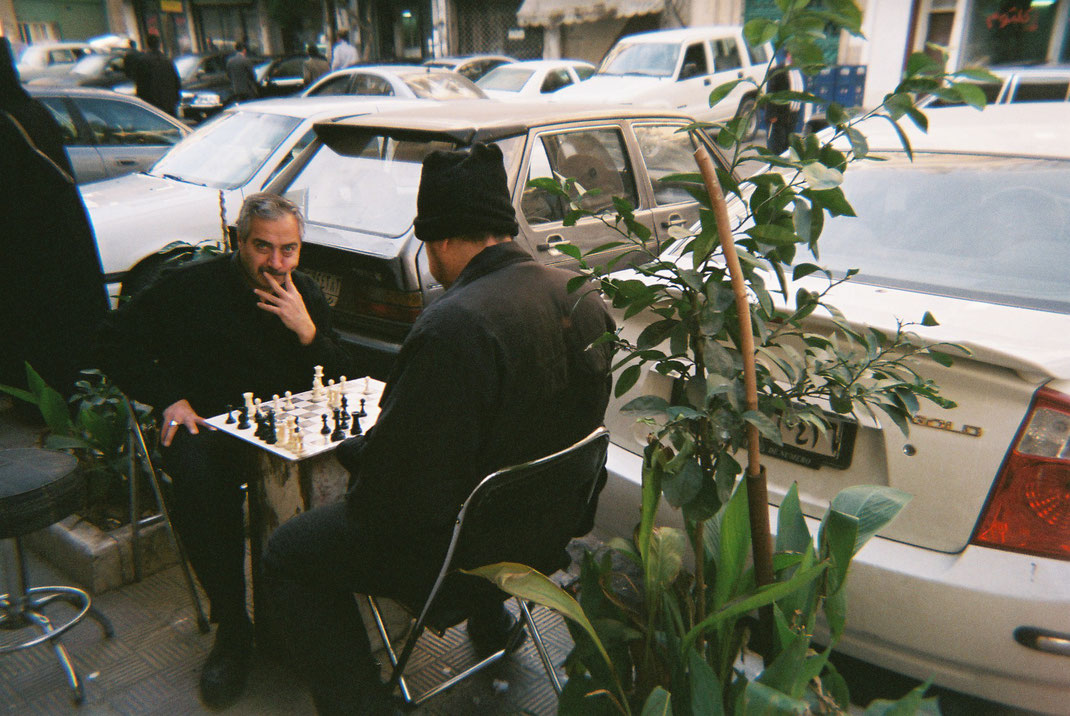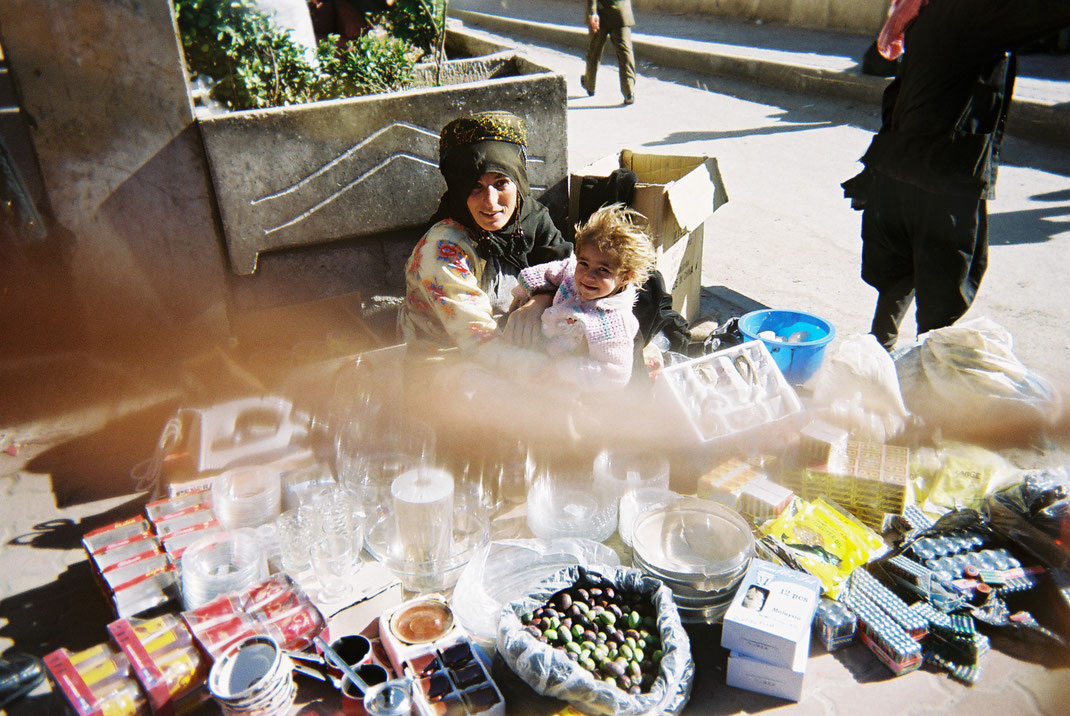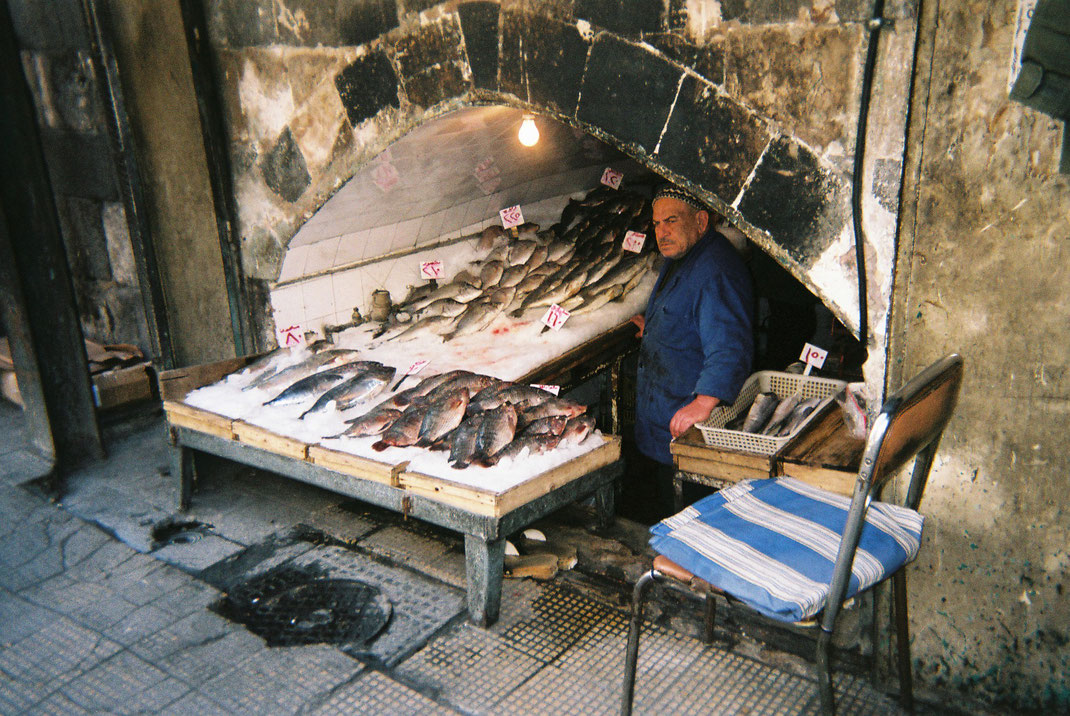 "A fishmonger is waiting for customers."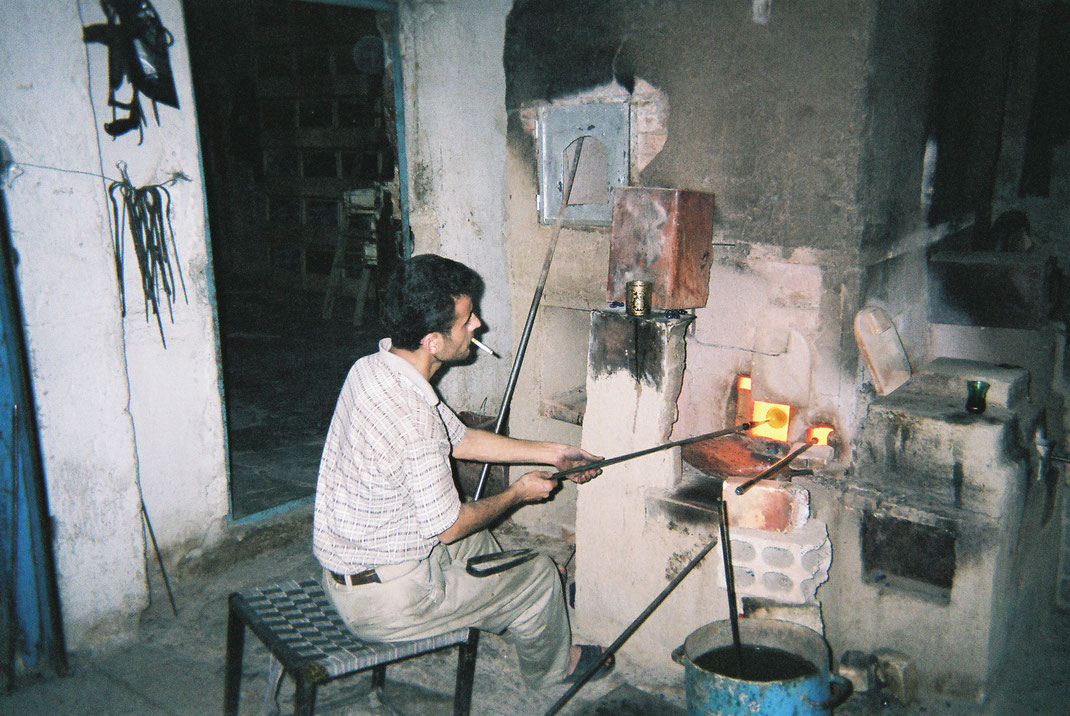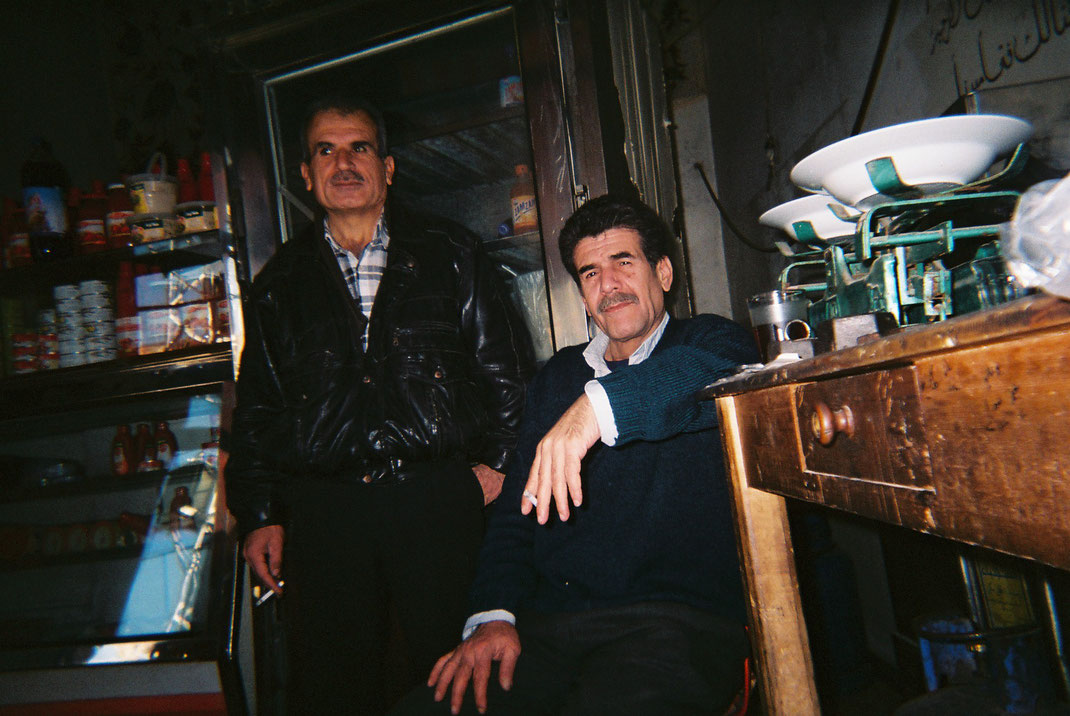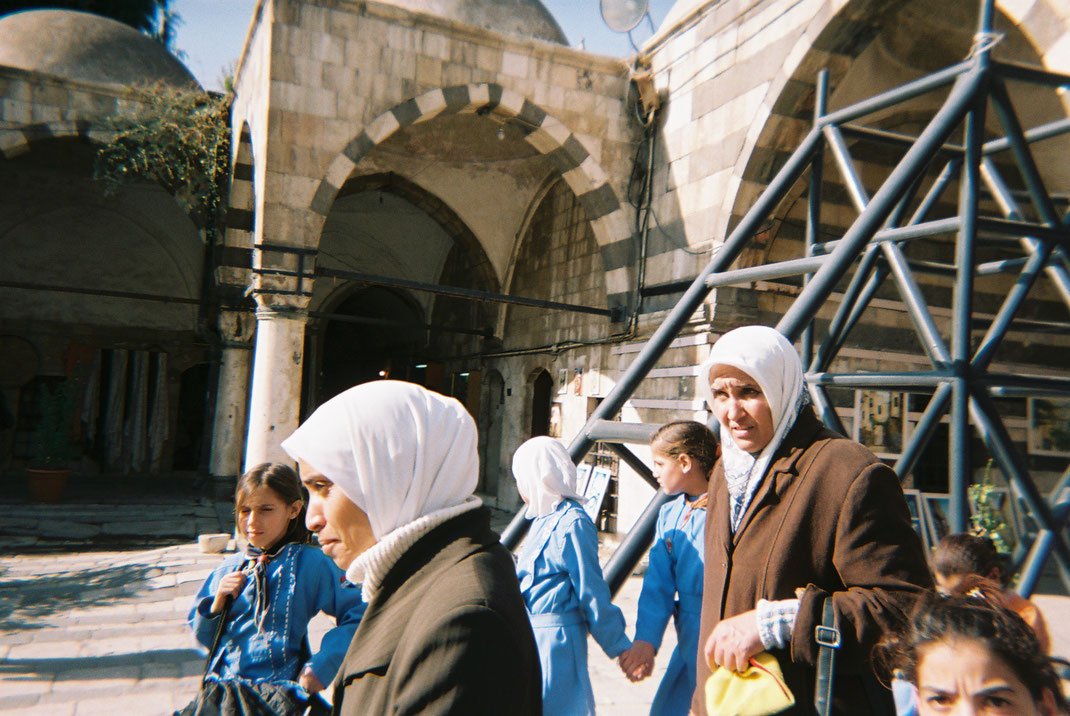 "The parents pick up their kids from school."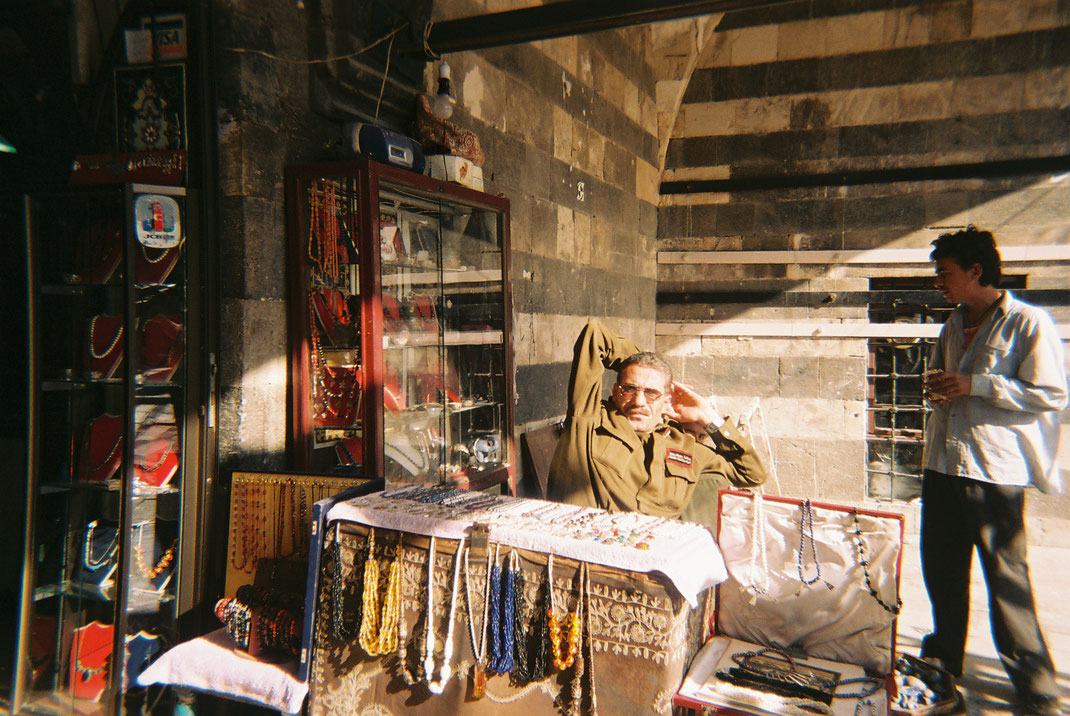 "These days not so many tourists are coming to the market stalls."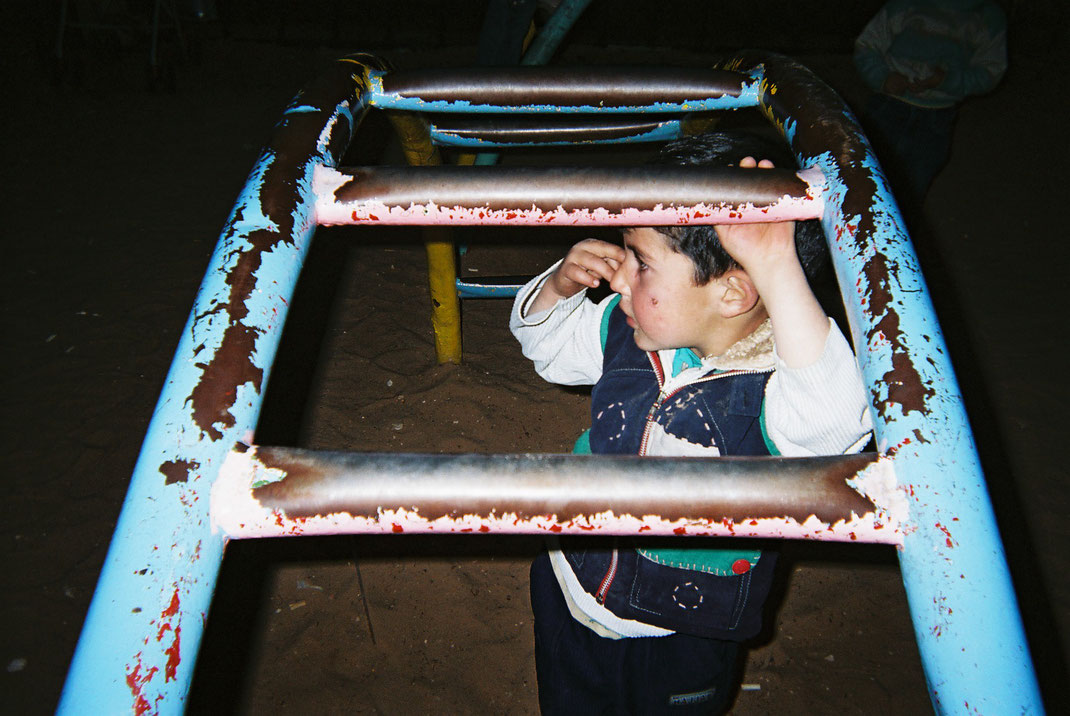 "Why do I have to play alone?"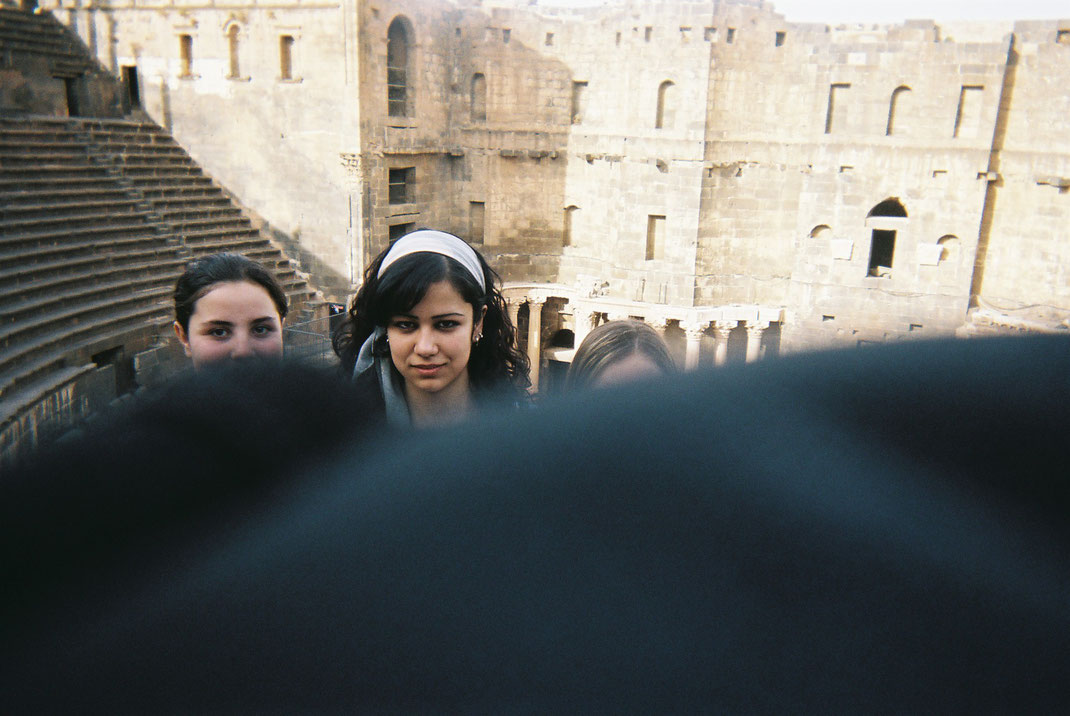 "Family trip with the cousins."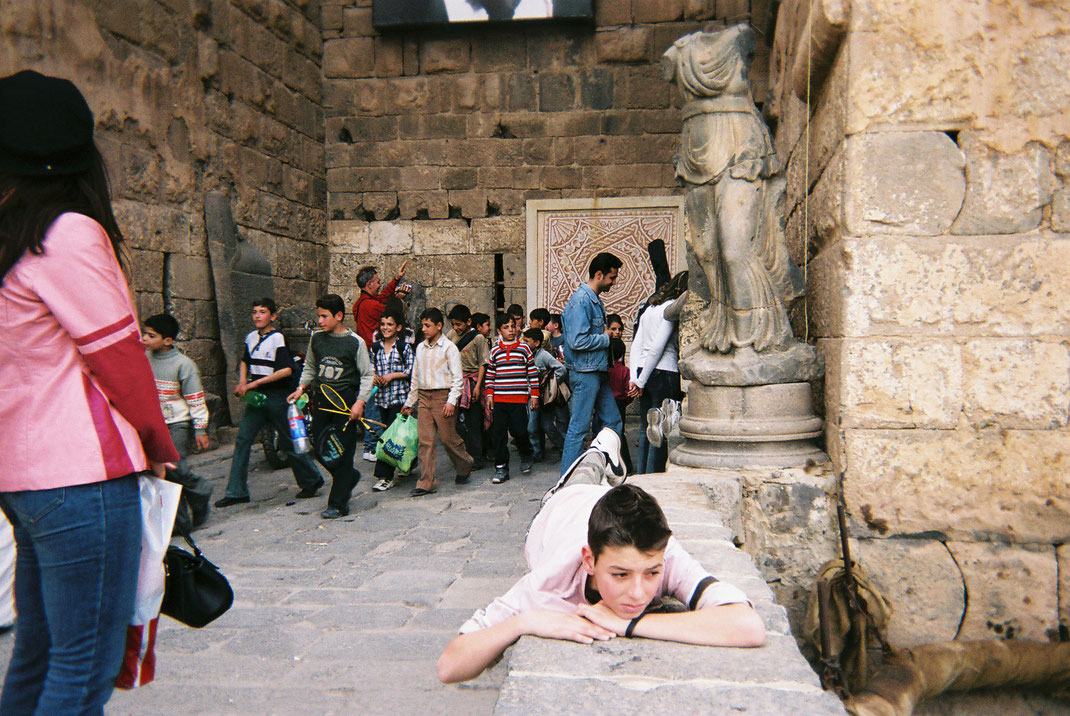 "Visiting the amphitheater. My cousin had so much pain that day. He lay down and took a break wherever possible."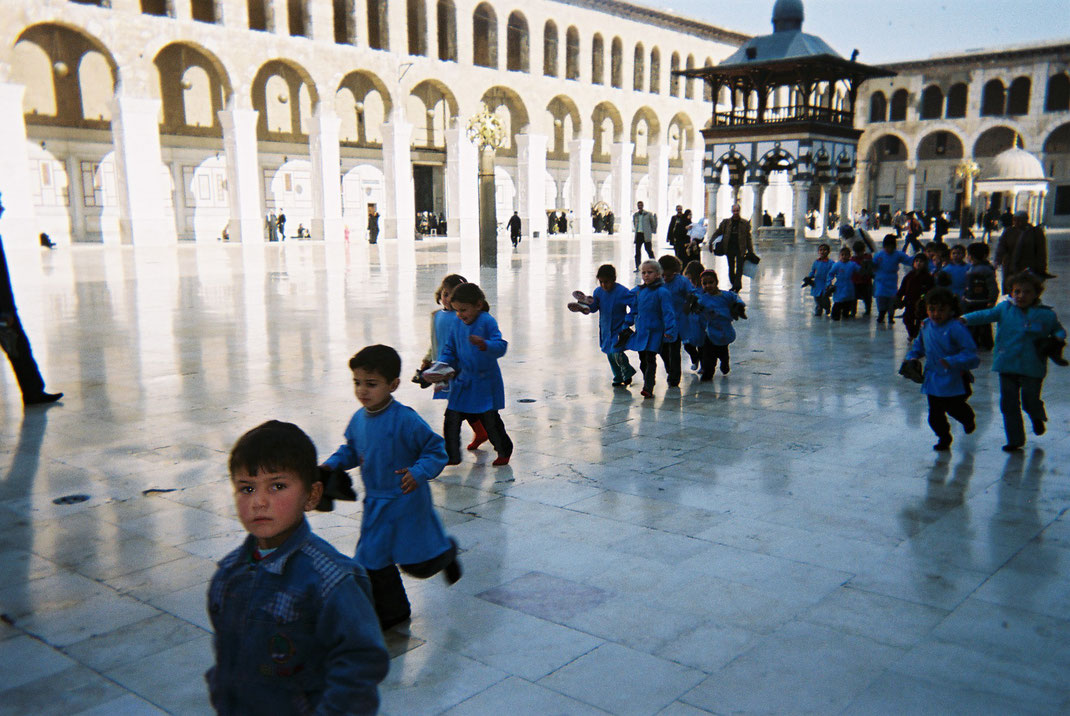 "Young students in the courtyard of the Omayad Mosque."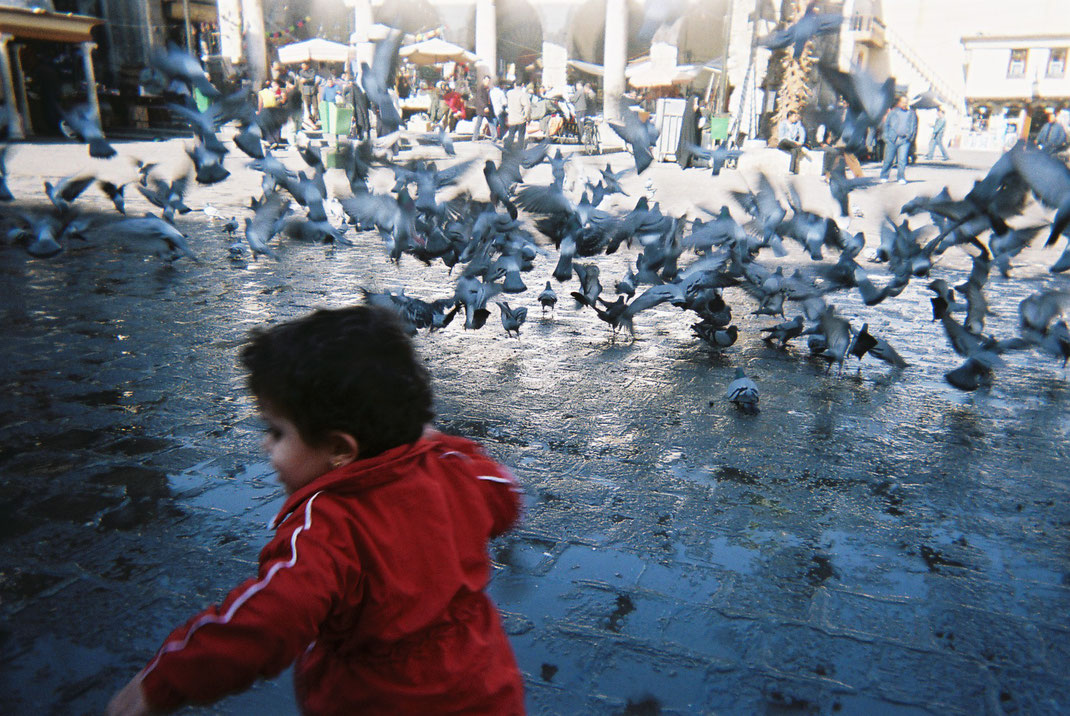 "Mary, three years old, loves birds when they are in the cage. In front of the Omayad Mosque she sees a pigeon swarm. The pigeons fly off and Mary runs away. She's scared."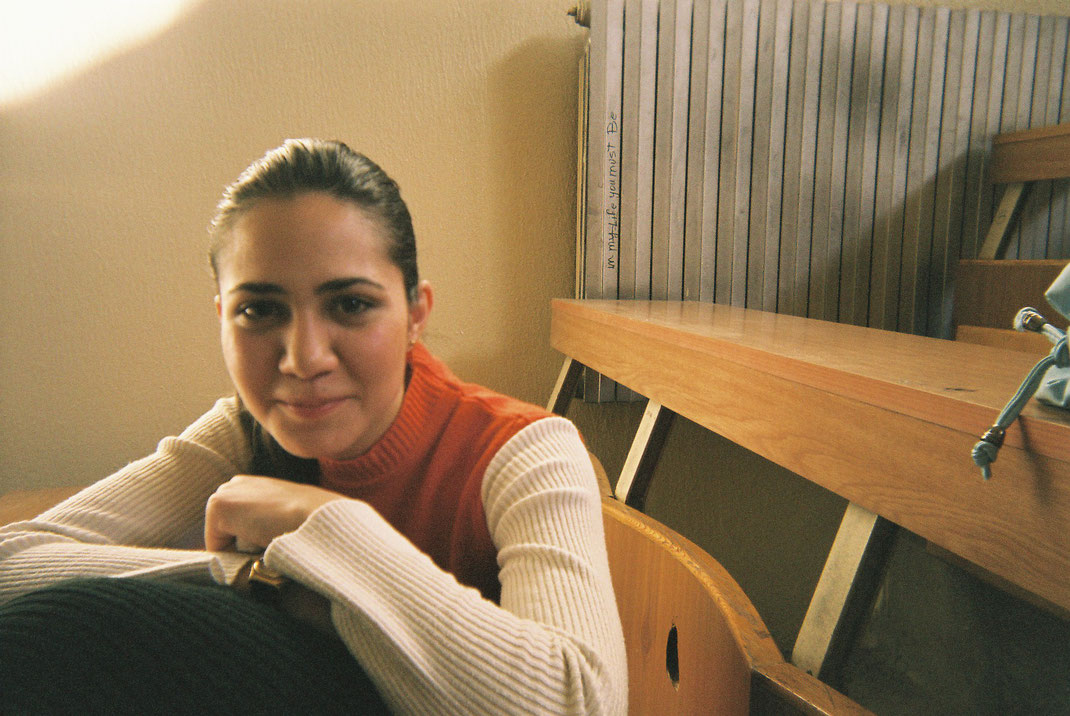 "My dream is simple. Could I touch your hand, I would touch the world."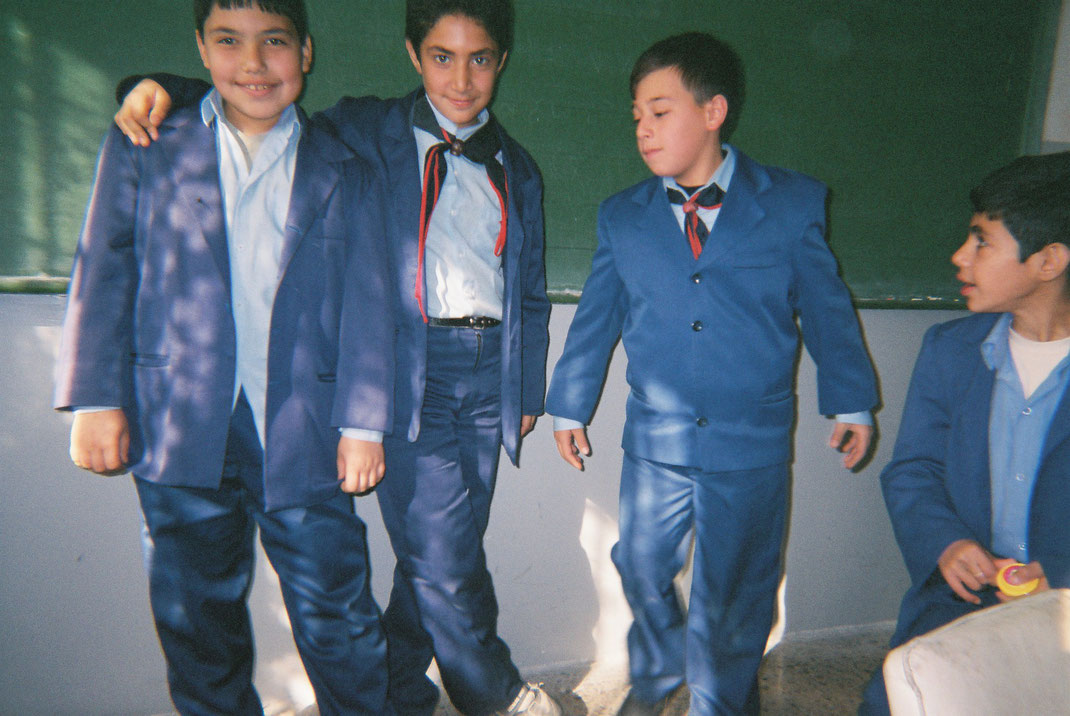 "Good friends. Classmates."
"Did these children see their shadows as we do now?"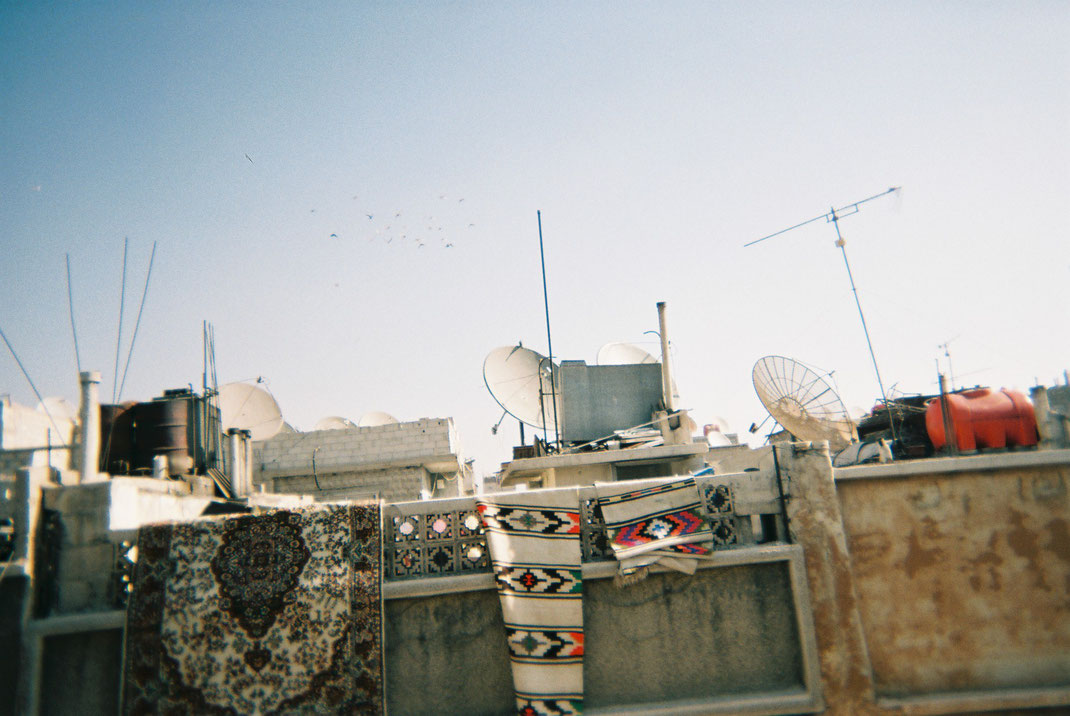 "A roof can be used for many things... ."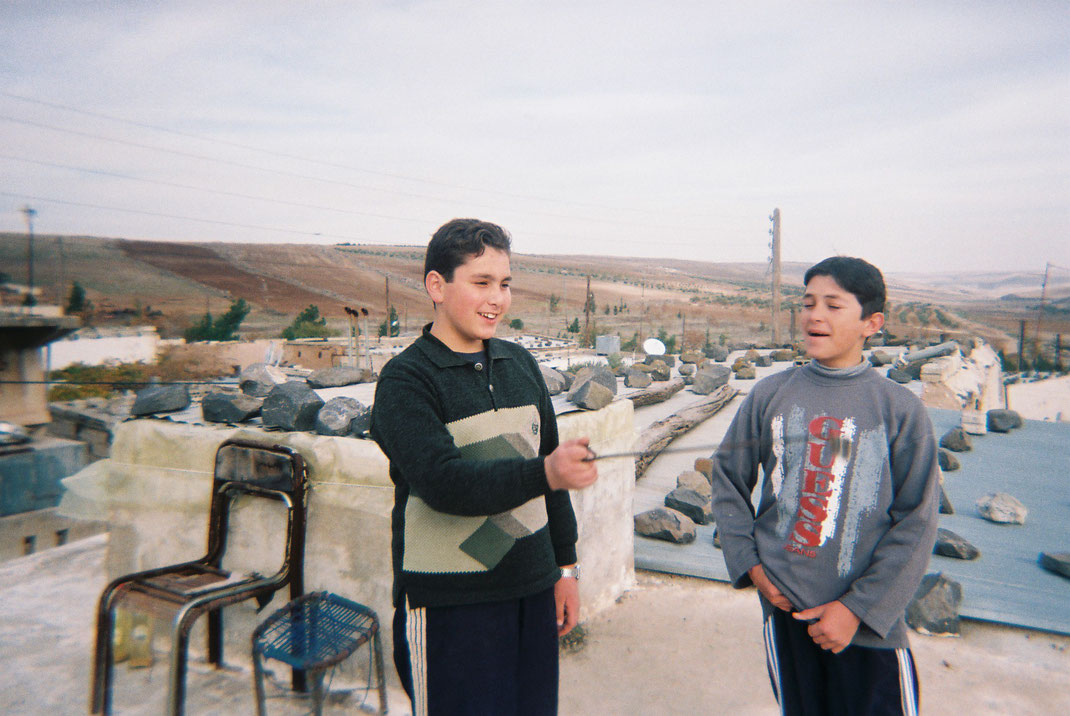 "View from our rooftop garden."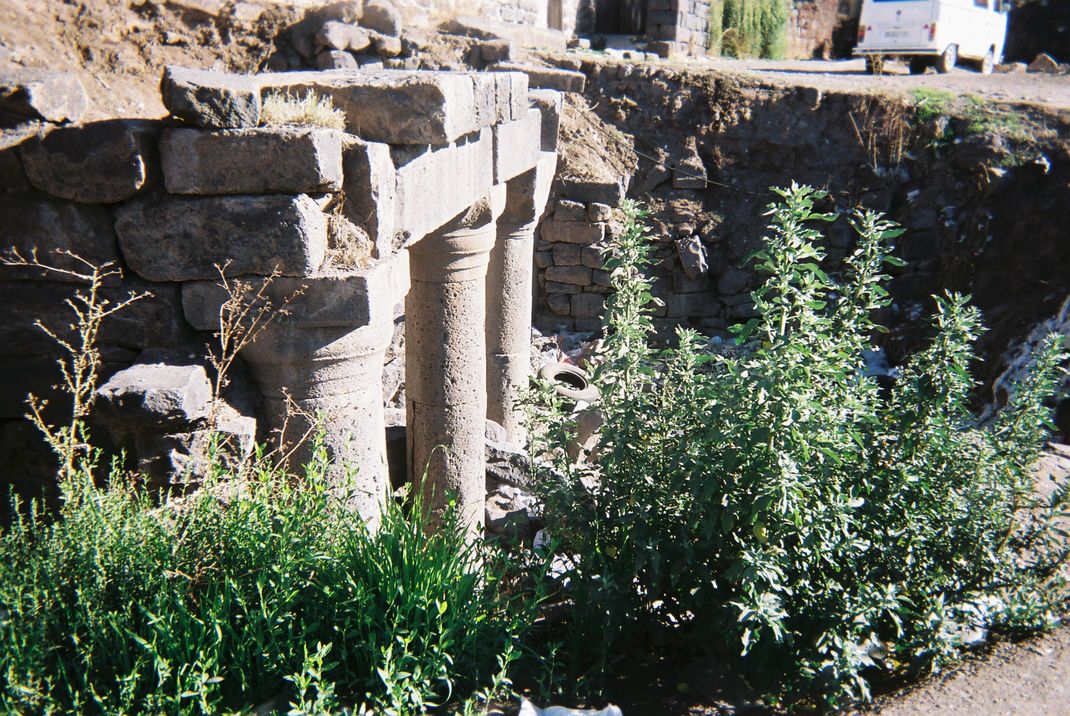 "There are still many treasures to dig out! But can we really salvage the treasures hidden in our soil?"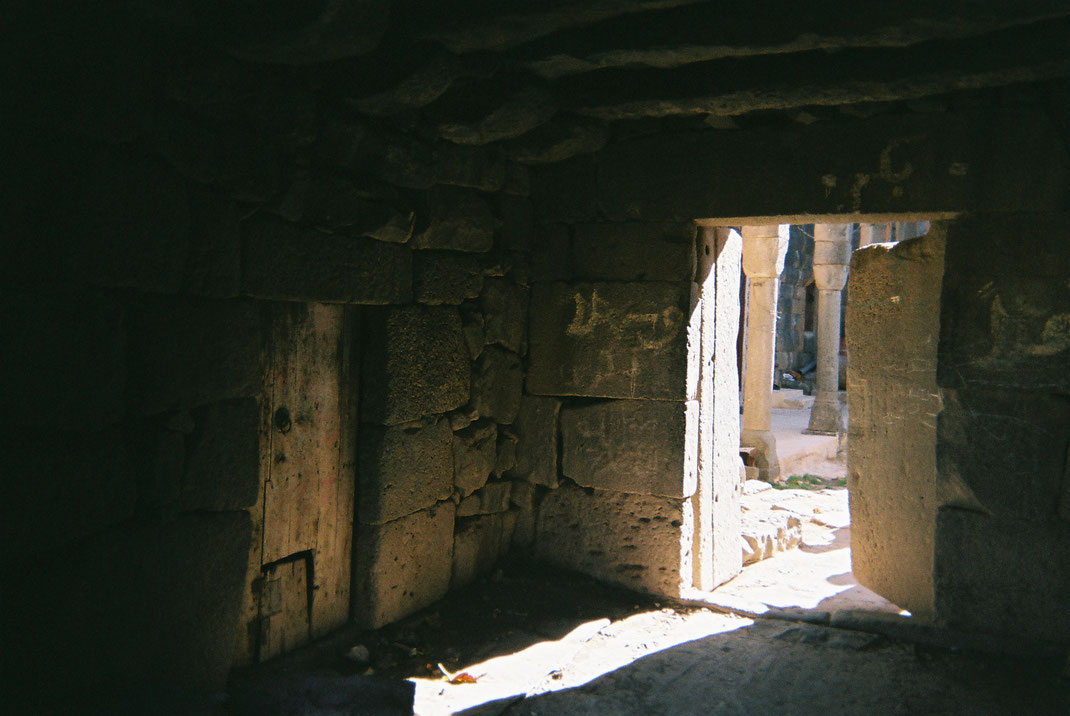 "Dark as life maybe. Seek the light. You will find it!"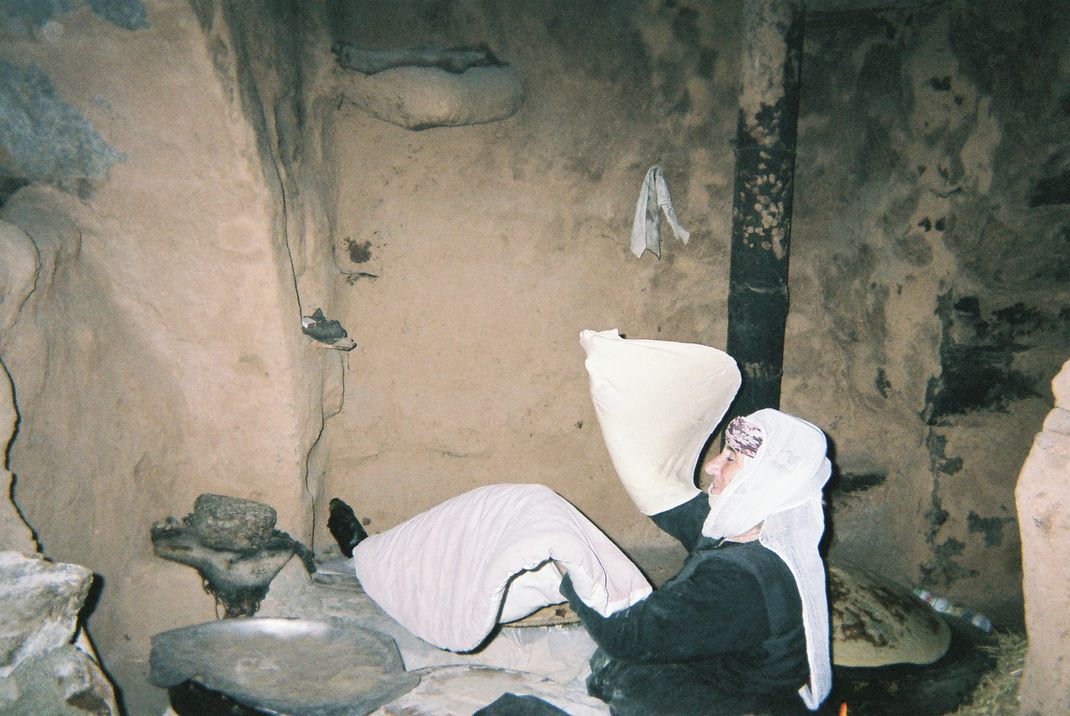 "An older woman is baking pancakes."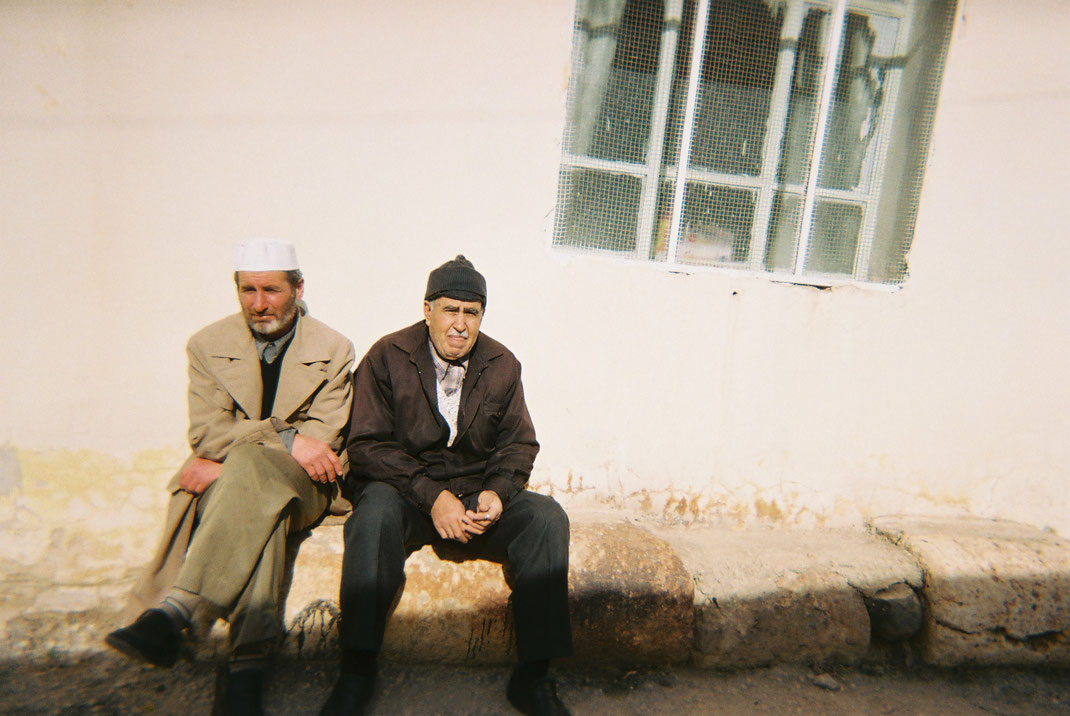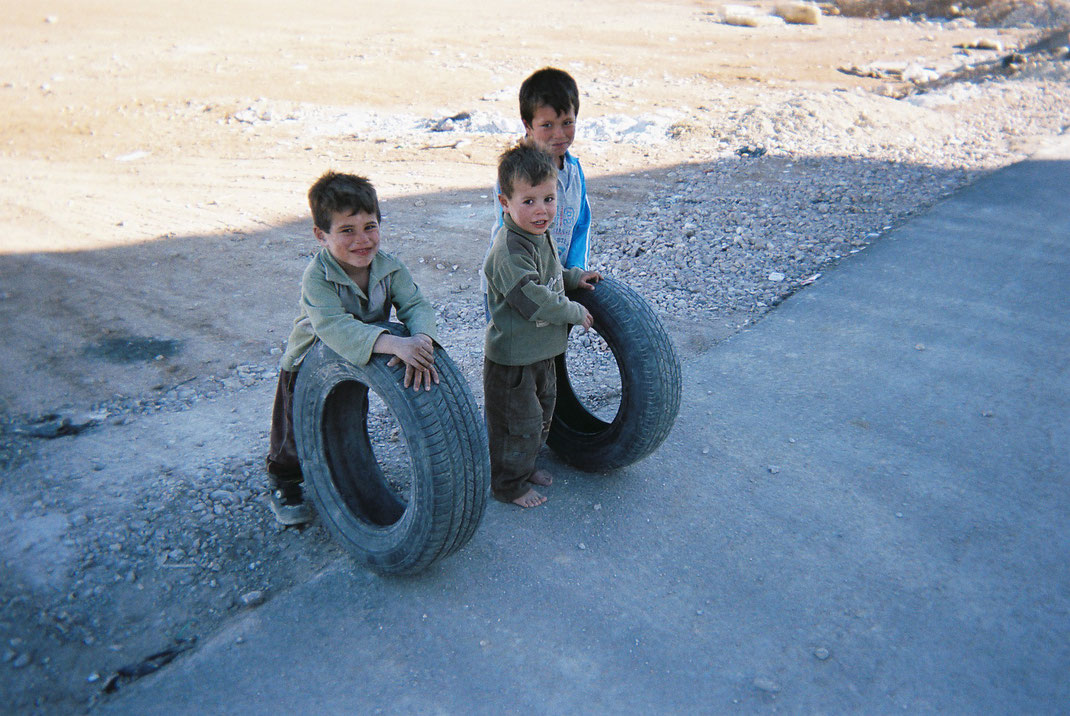 "A toy for the big boys."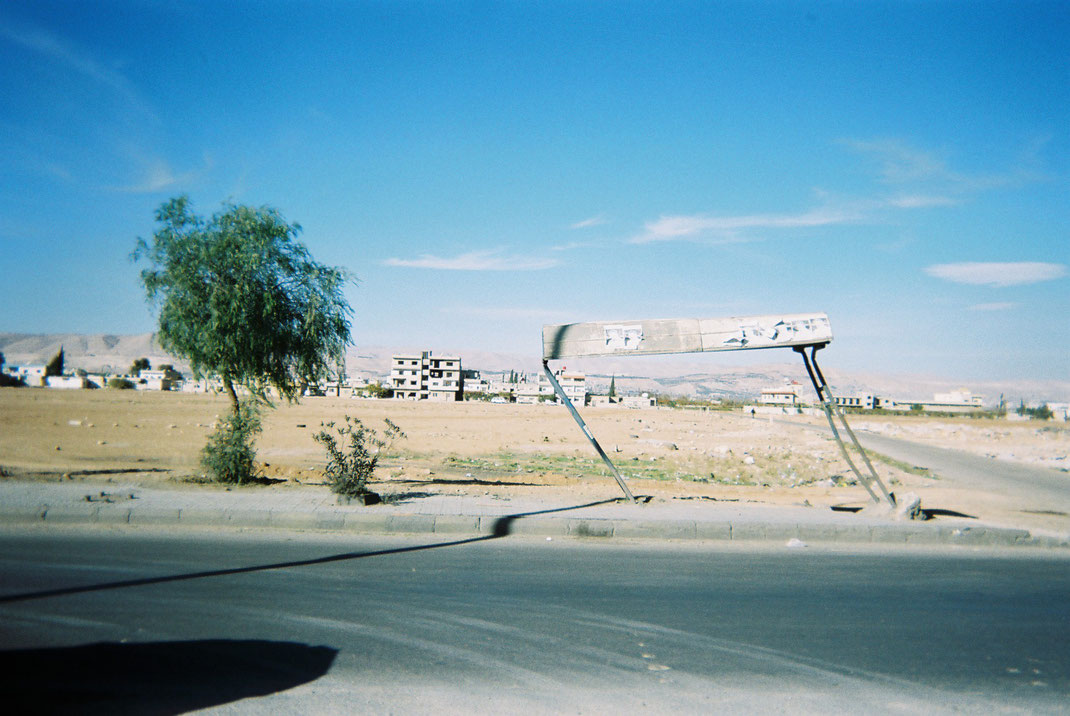 "The bus stop is waiting for better times."
Take a Photo.
Make a Change.