The Children of Tacloban
On November 7, 2013 the strongest typhoon ever made landfall in the Philippines. The city of Tacloban on the island of Leyte was totally destroyed. The storm surge killed thousands. Many more people lost their homes. 
One month after we handed out 100 disposable cameras to 100 children. We asked the young photographers to capture whatever they want to show to other people.
Here is what they saw.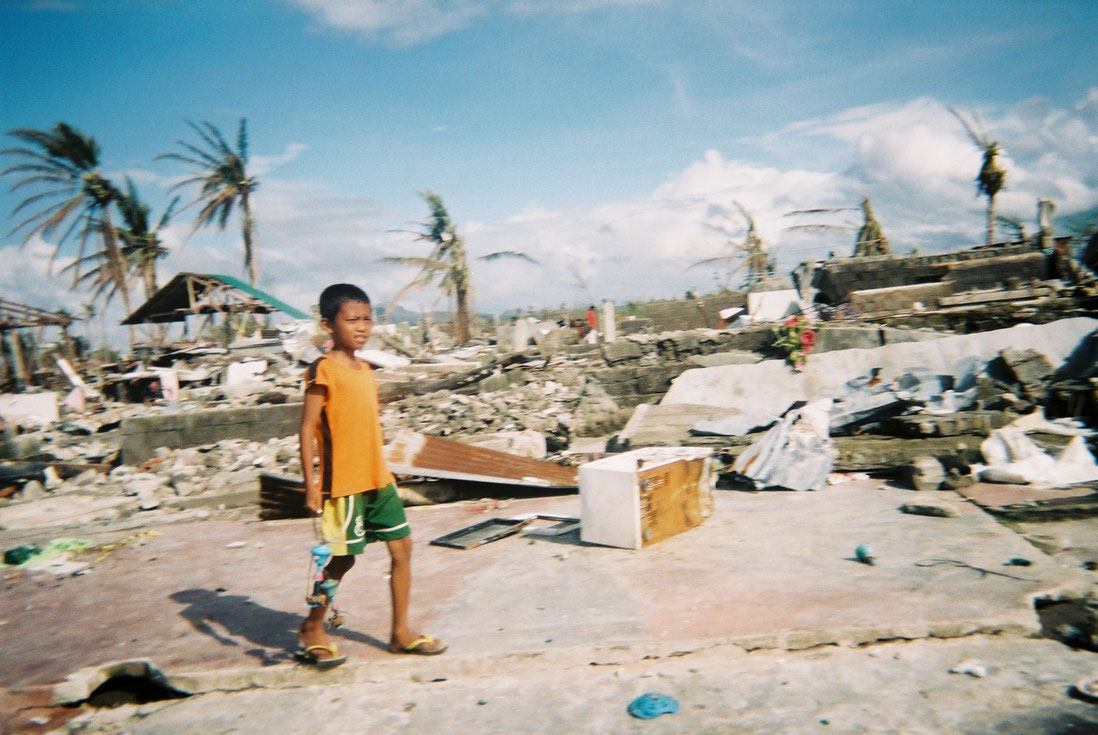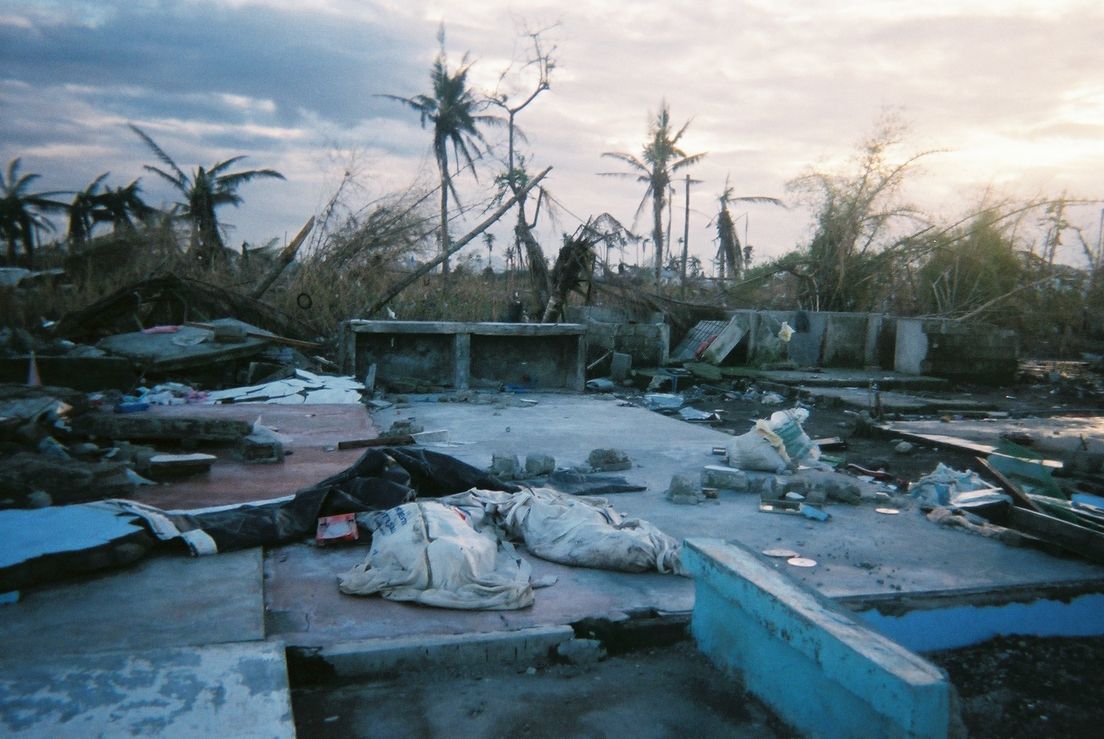 "Dead people are lying on the ground. This crazy storm, Yolanda, has destroyed so many lives and houses - here around my neighbourhood and throughout the city."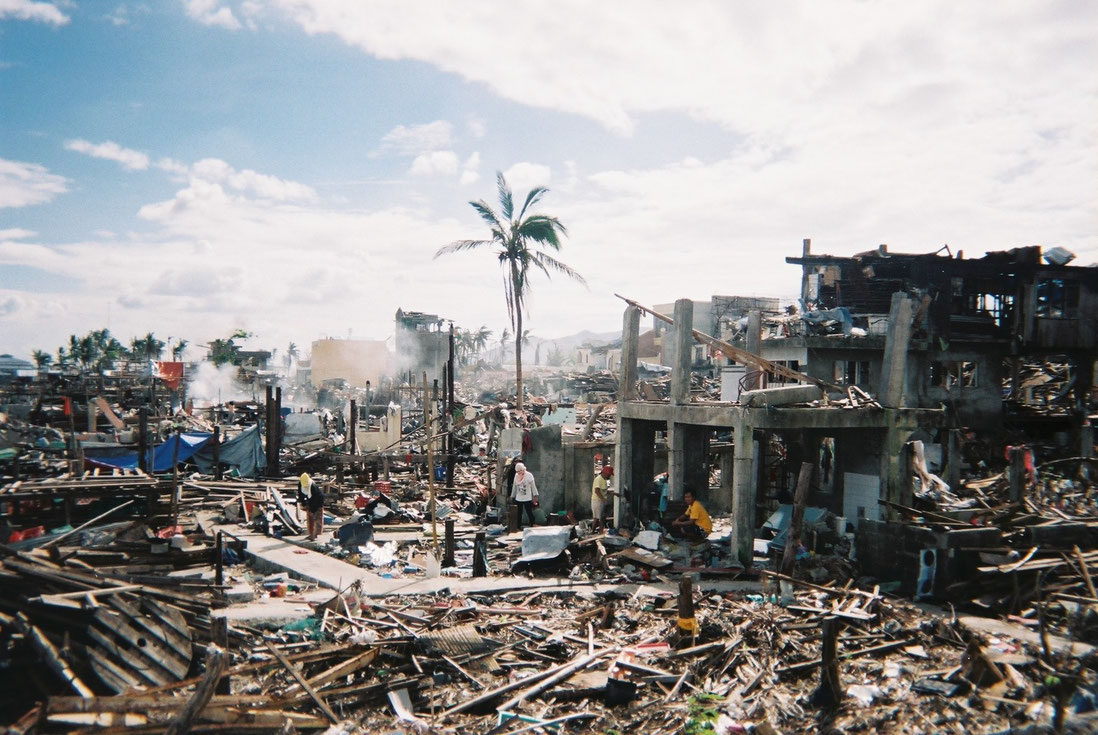 "When we found out that super typhoon Yolanda was coming, our family discussed what to do to prepare. Papa planned on putting bamboo on our roof and tying a big rope to hold the roof down. So on Thursday we prepared but a lot of people said we were stupid. Pag Asa (the weather forecast bureau) announced  on Thursday that we were expecting signal number 3 but our neighbours ignored the warning. They said there was no typhoon coming, it was hot that day. But we went ahead and prepared."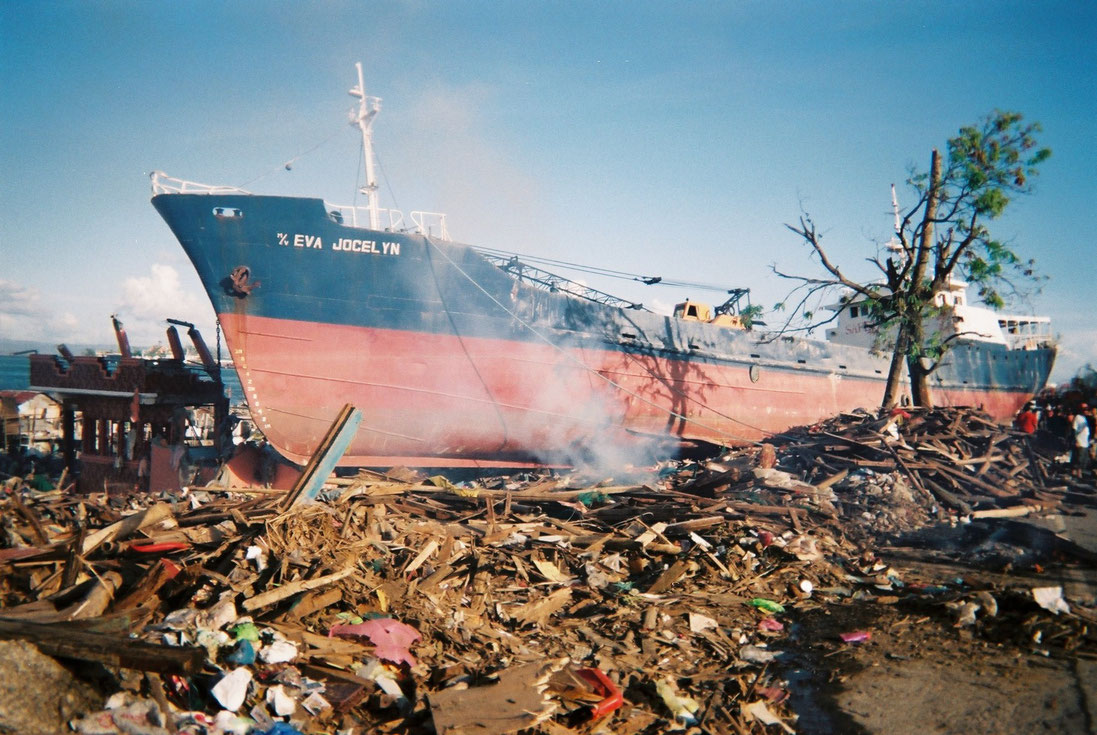 "This ship has destroyed all our houses. Many of my neighbours were killed."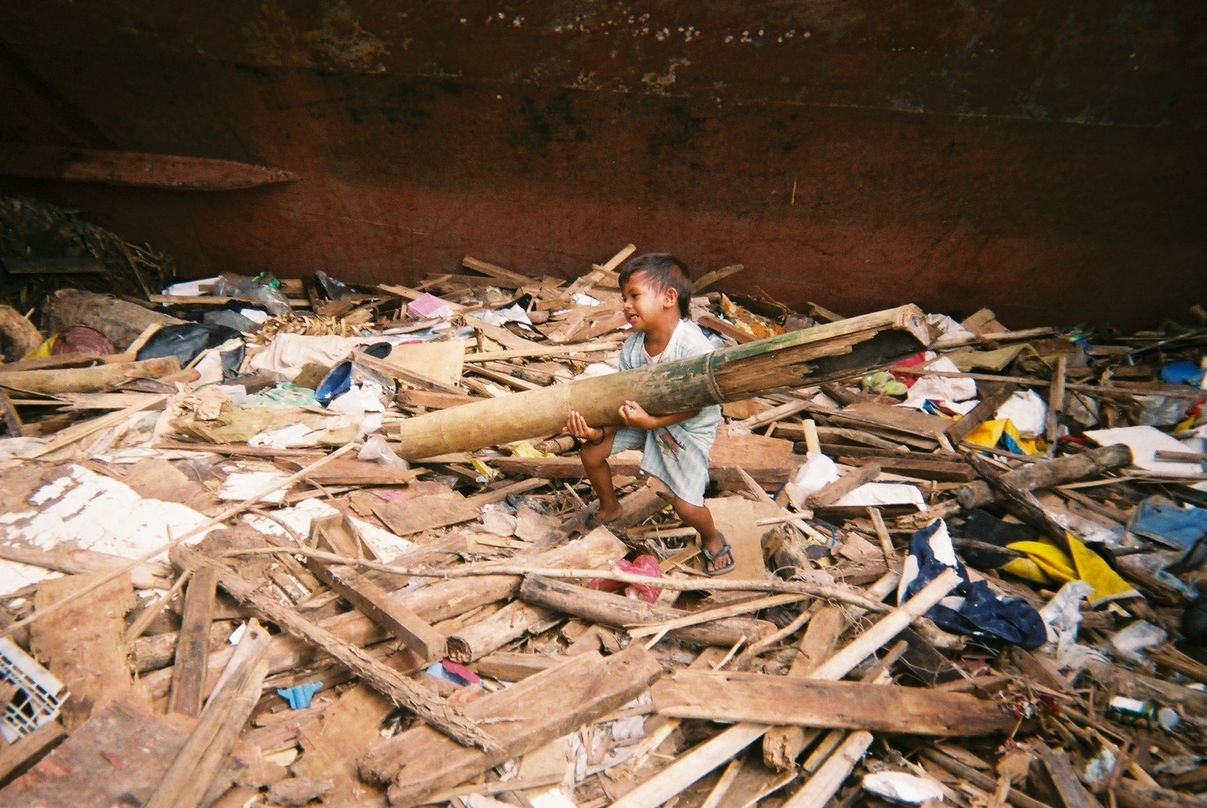 "Why did I take a photo of the ship if it destroyed many homes, people's belongings and many more? Because the ship blocked the big waves that could've destroyed our home. If the ship weren't there, all of us would've been buried in the high flood and the strong winds of the typhoon.
One photo that touched me was a kid who was hauling wood that was bigger than him. He is collecting wood to help his father build their home. Despite his size, he is strong, determined, hopeful and brave. He has faith in God that they will be able to beat this crisis in their life and start anew."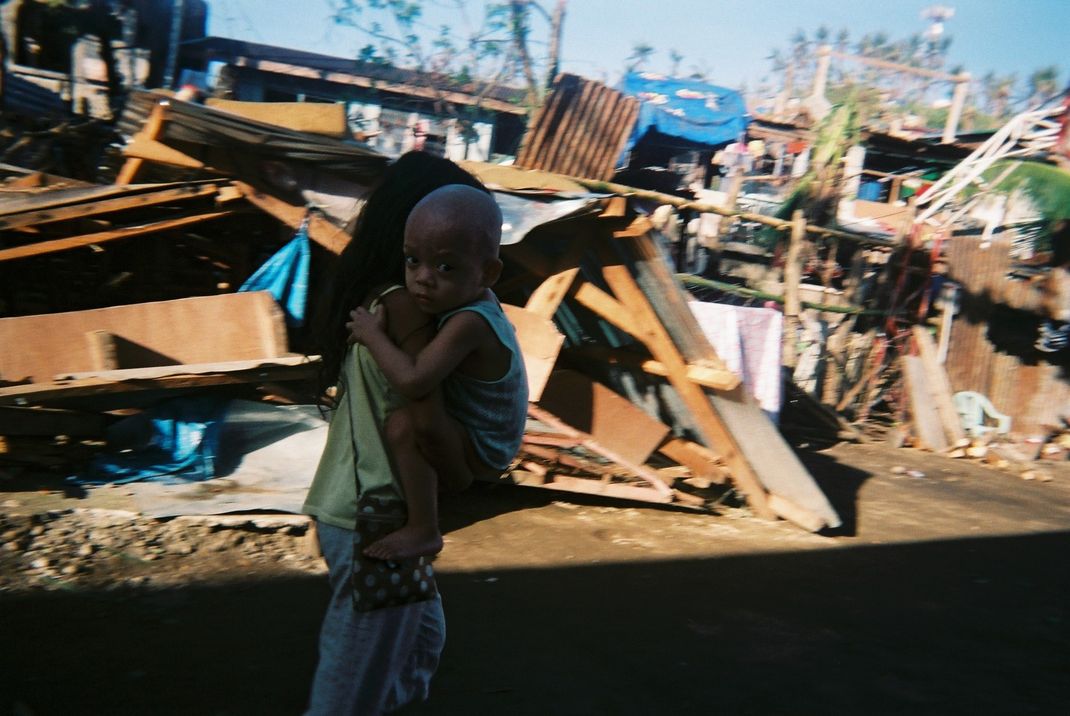 "When we found out the storm was coming, we prepared food like noodles, canned goods. I didn't realize this wasn' t going to be enough. I didn't realize Yolanda was so strong. Of course we were afraid. So when the winds grew stronger at 2am, we went to the evacuation center. We brought everything with us and for my nephews and nieces, supplies that could keep us going like food, clothes, water, a jacket. All throughout the storm I just kept thinking of the safety of my family.
Thankfully we were all saved. Thanks to God. After the storm, I saw my father cry when we returned to our home. Our house was destroyed by Typhoon Yolanda and we lost everything. We lost money, our things and food. My only wish is we could fix our house and that we be given enough food.
In this photo the kids of the neighbours are passing by. The older sister is carrying her brother. I just took a snapshot."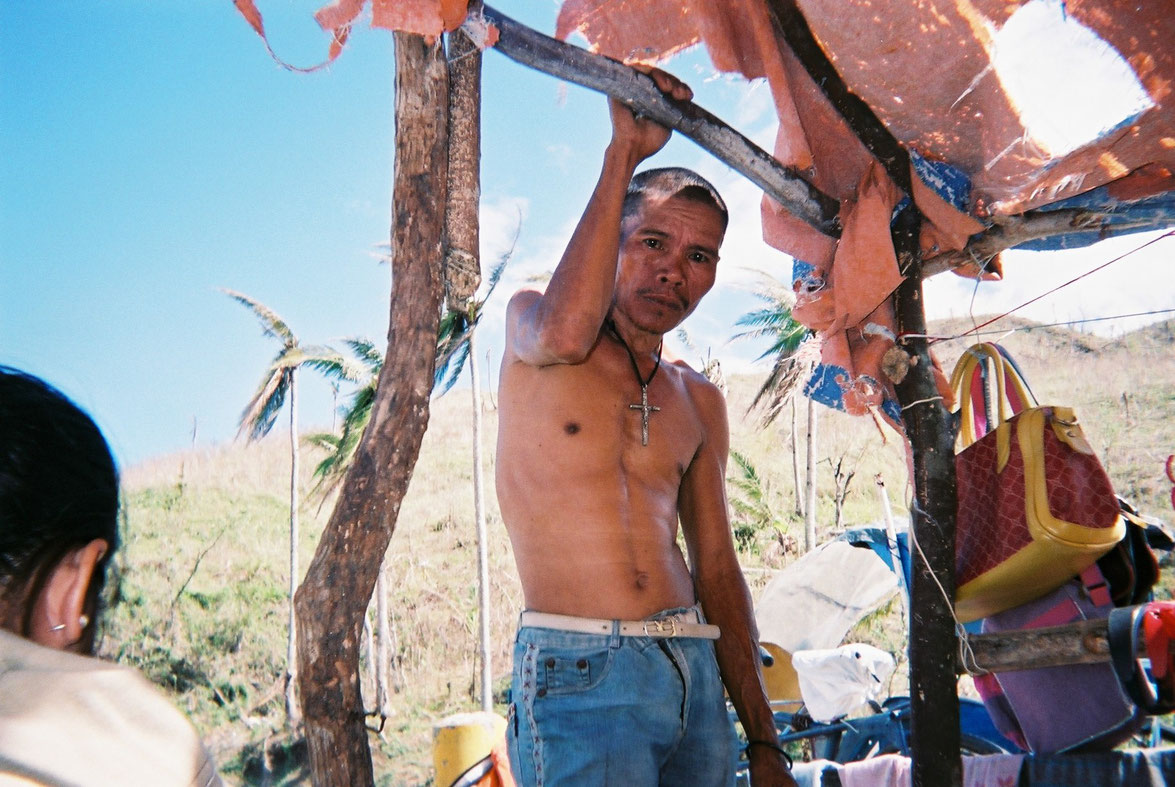 "At about 4 am, at the height of the storm, the winds were strong, but we weren't scared because we were prepared. But around 7am, our roof was blown away and we saw so many roofs flying around! Later, we felt a slight earthquake, we decided to leave the house but my mother refused. She found a way to stay safe at home. She got a huge foam mattress and we hid under that so that we won't be hit with flying objects especially flying roofs. During the storm I asked myself, 'is this the end of the world? Will we survive? How long can we protect ourselves from the storm?'
Later on my mother said let's just pray to God and thank him that our family was saved. Till the end, God took care of us, none of us were harmed. No one helped us. We helped ourselves."
"We were afraid of the storm because the water was up to the waist in our home. We moved to the house of my grandmother. But my father and mother were stuck at home. We couldn't open the door, the water was up to the neck of my Mom. My father forced open the door and they were able to escape. Then the walls of our house collapsed, and the roof was blown away. The water was rising in my grandmother's house so we transferred to my cousin's house. Her house had a third floor. But still, we weren't safe because the winds might blow the roof anytime. Thanks to God, nothing happened to us.
I took a photo of our house. Nothing was left, no walls, no roof. Typhoon Yolanda took it all."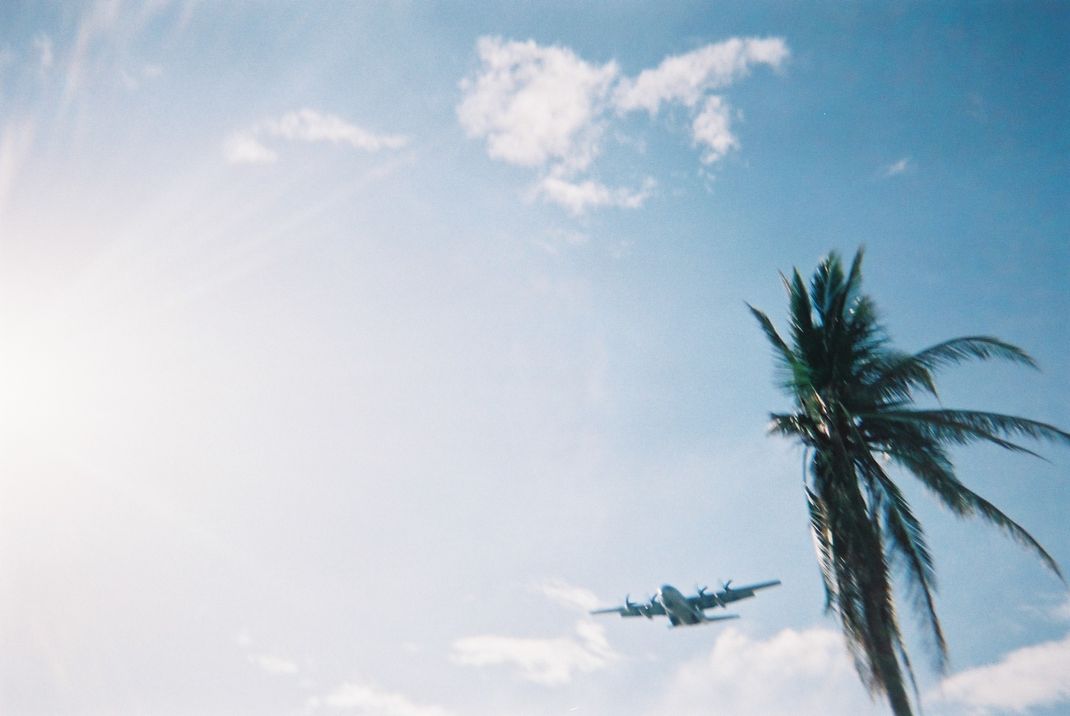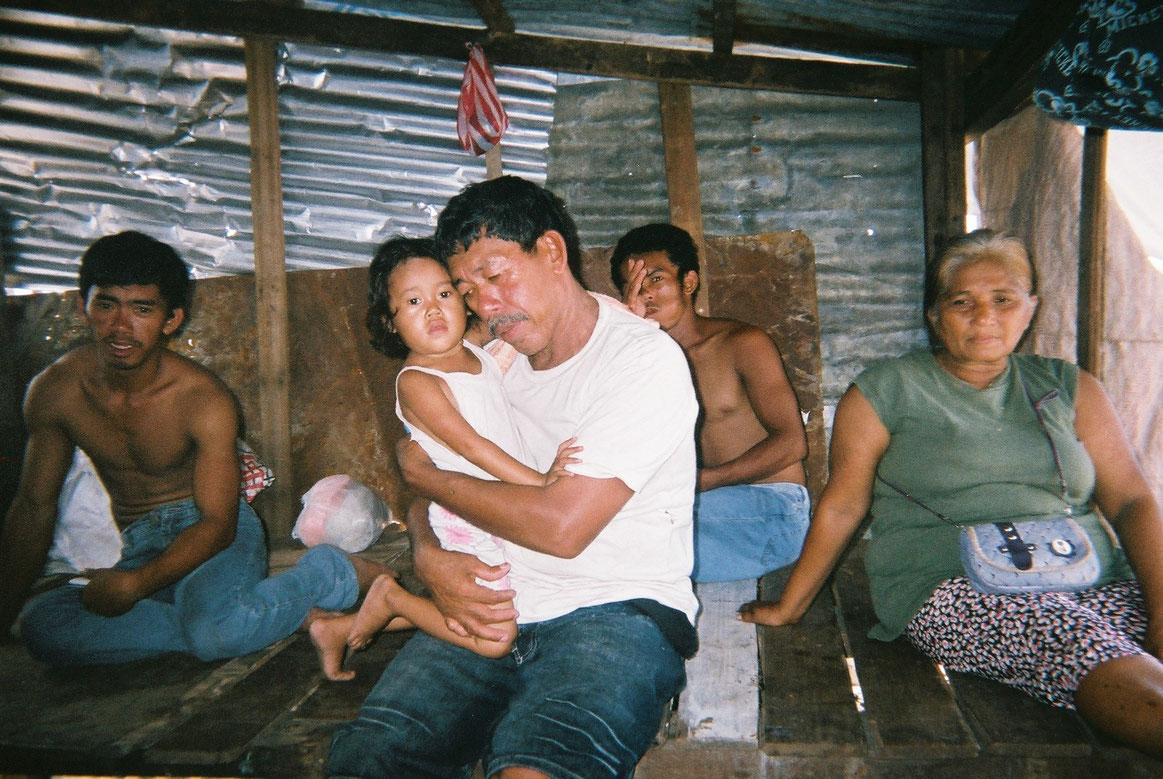 "Our family always stands together. No matter what tragedies might come."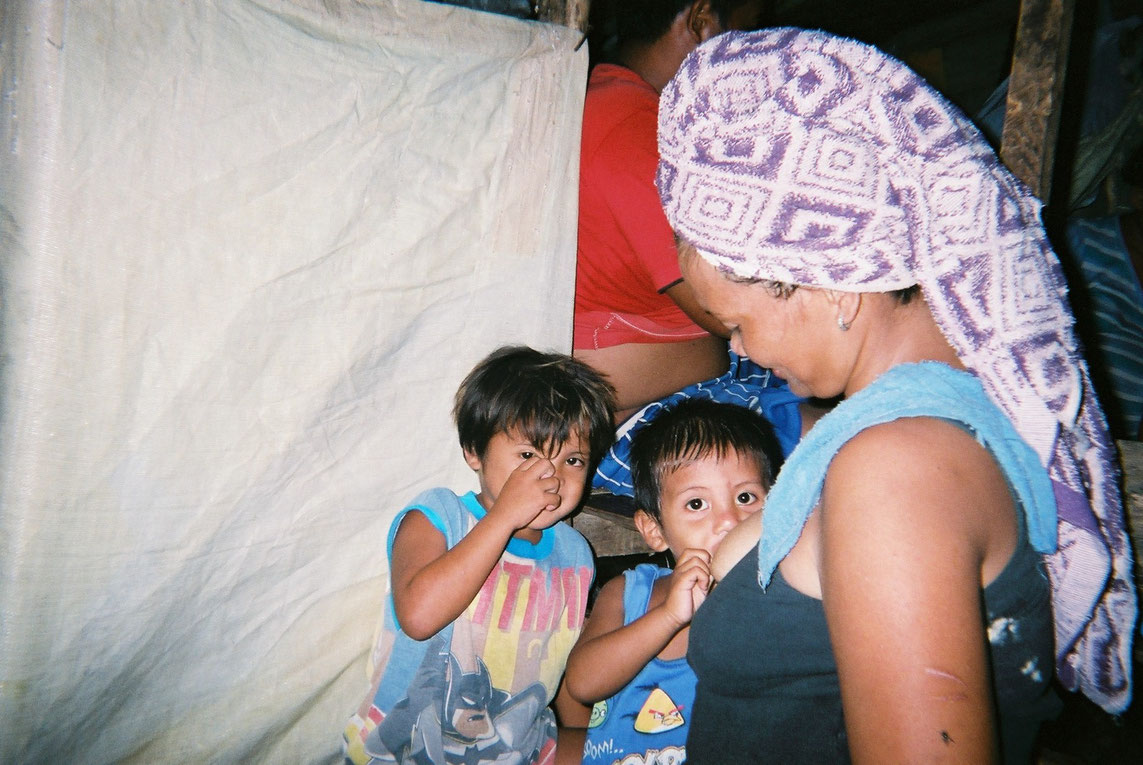 "I took photos of my nieces and nephews. They have wounds all over. On the forehead, on their belly. My older sister Gina was also injured. All three could only hide flat on the floor. That's how strong the storm was."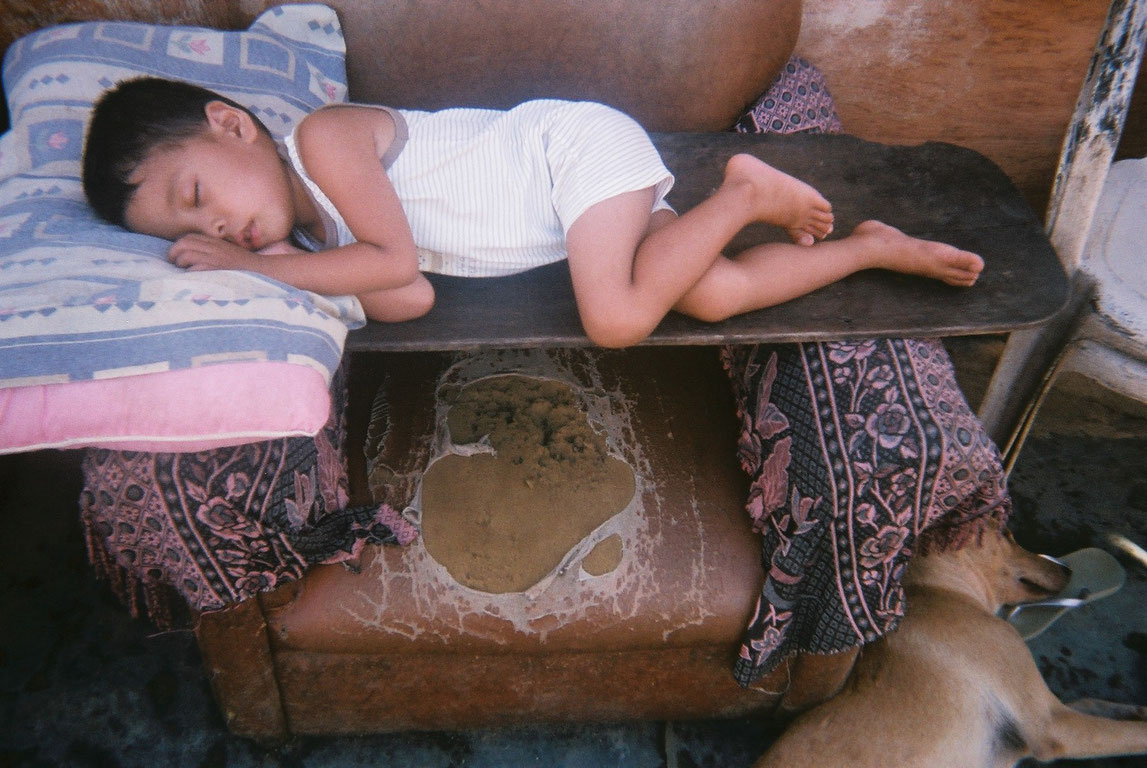 "A boy sleeps outside. There is no house left he could sleep in anyway."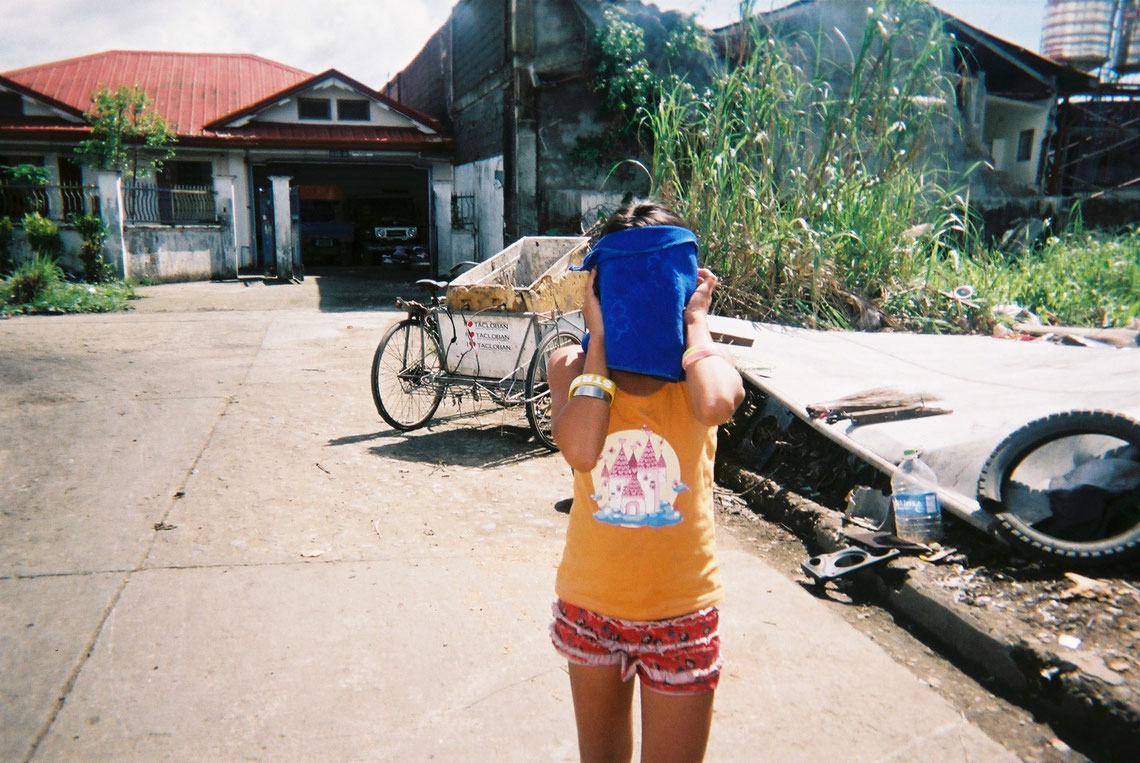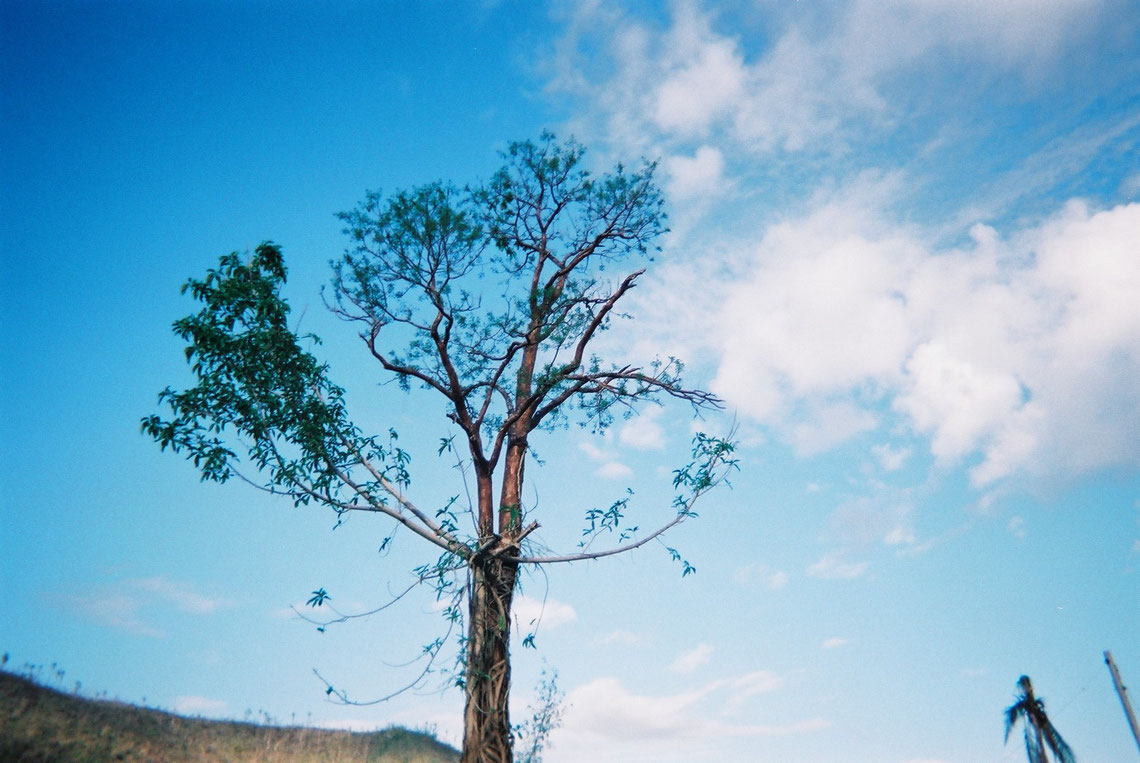 "I took a photo of this tree. I think he looks like a human that has survived the storm."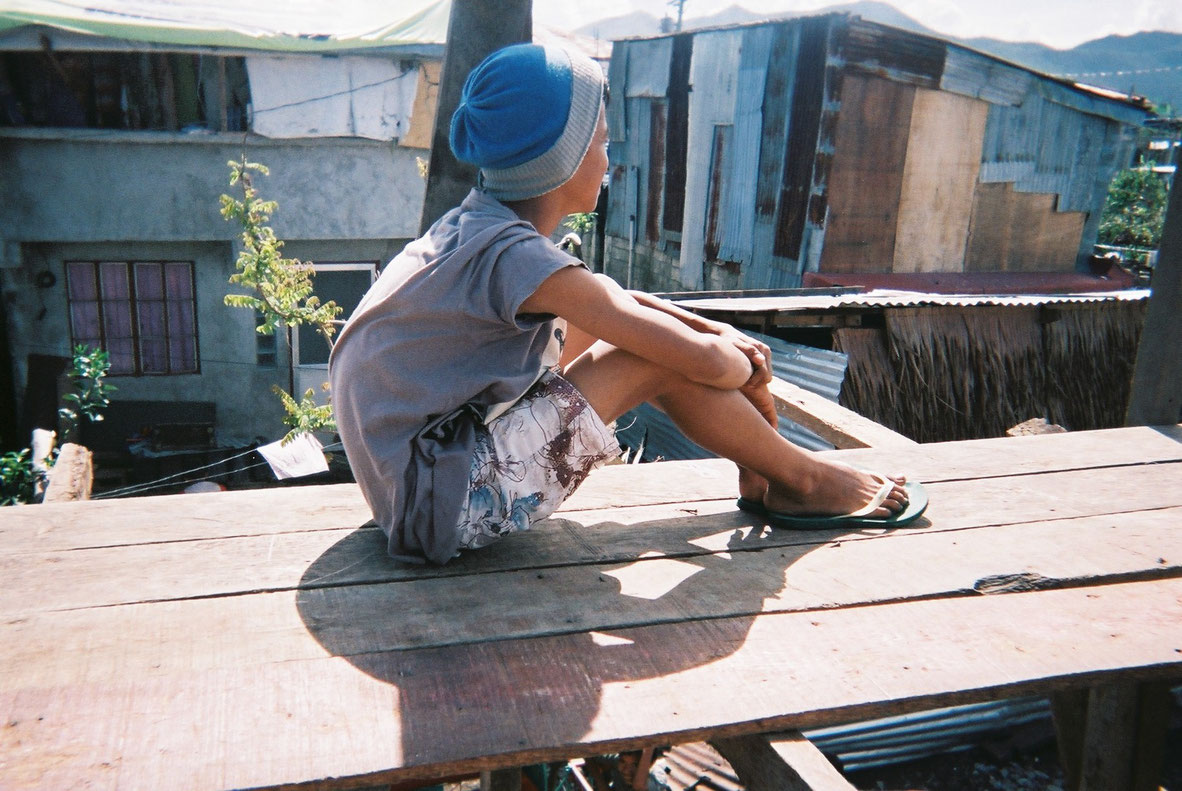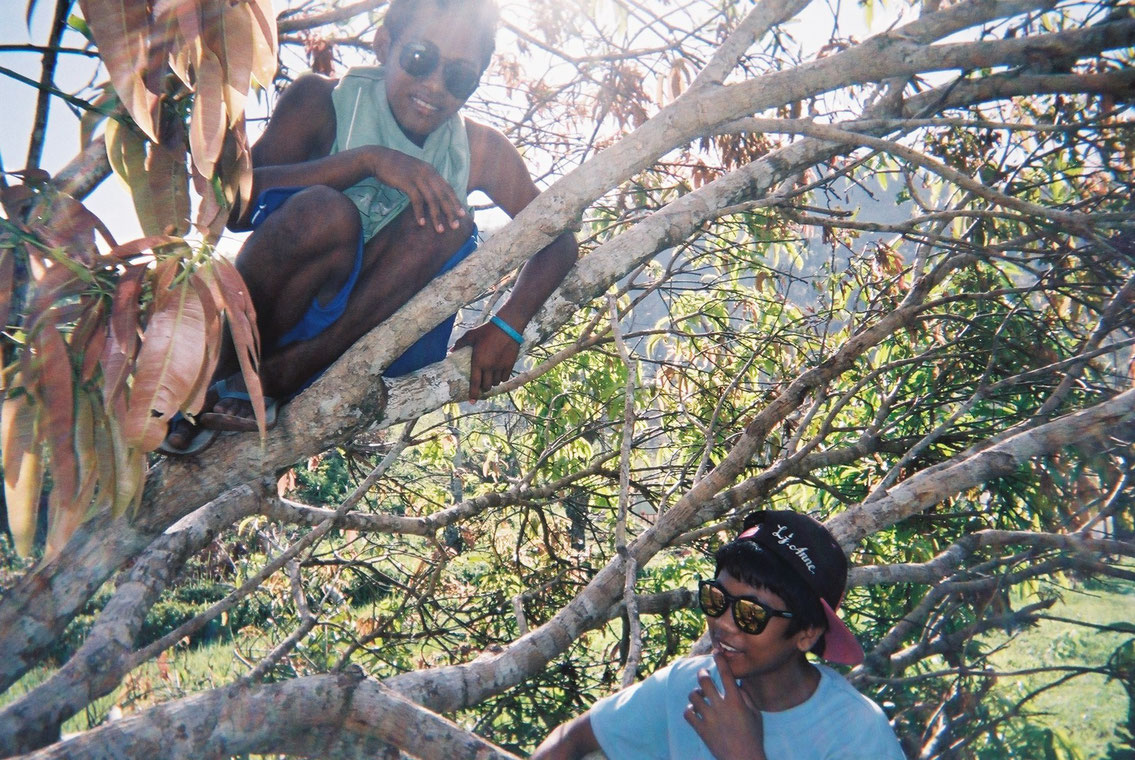 "No matter what happens in our lives: We are always ready to smile. Thats how we Filipinos are, especially us kids. We can always laugh. Even in the biggest disaster."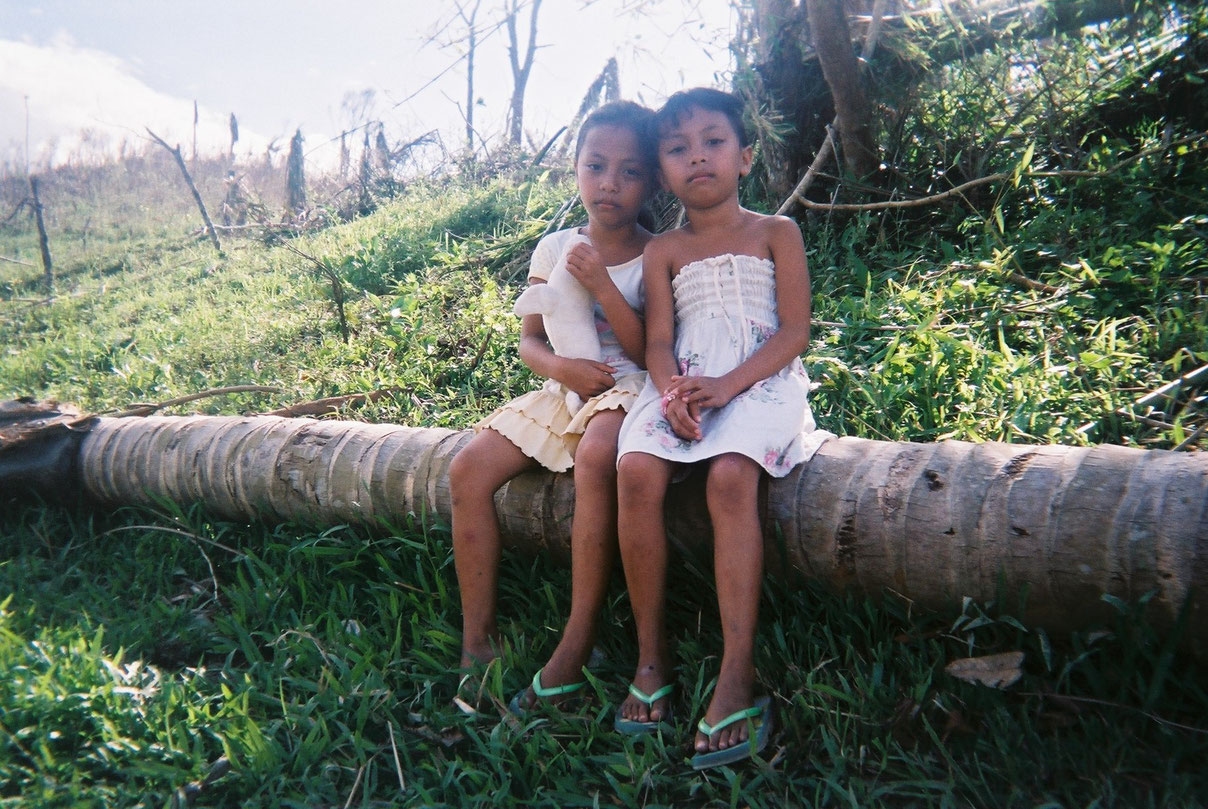 "The twins are sad. Because all this happened to us. Their house is destroyed. Where should they live now? They also cannot go to school. They don't even have a classroom anymore."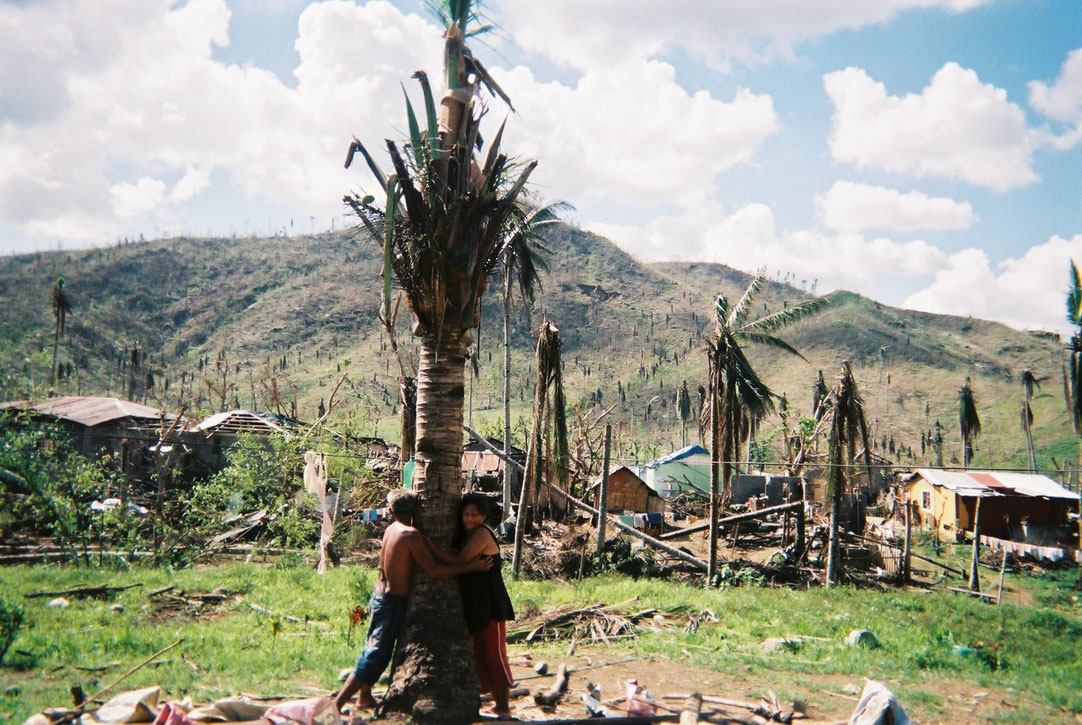 "Even before the storm arrived we already prepared ourselves with clothes and some food. We were so afraid of the howling wind because there were also stones flying. The flying stones smashed a big glass windshield that hit my brother and nephew on the head. They were wounded. Me and my mother hid under a small coconut tree. But my mother was hit by a metal on her left shoulder. We also hid under a grader (construction vehicle used for paving streets) but the windshield also was shattered. Yes, our lives were put in grave danger. I thank the coconut tree and the grader for saving us.
My Mom and Dad show how they hold on to the coconut tree during the storm not to get blown away."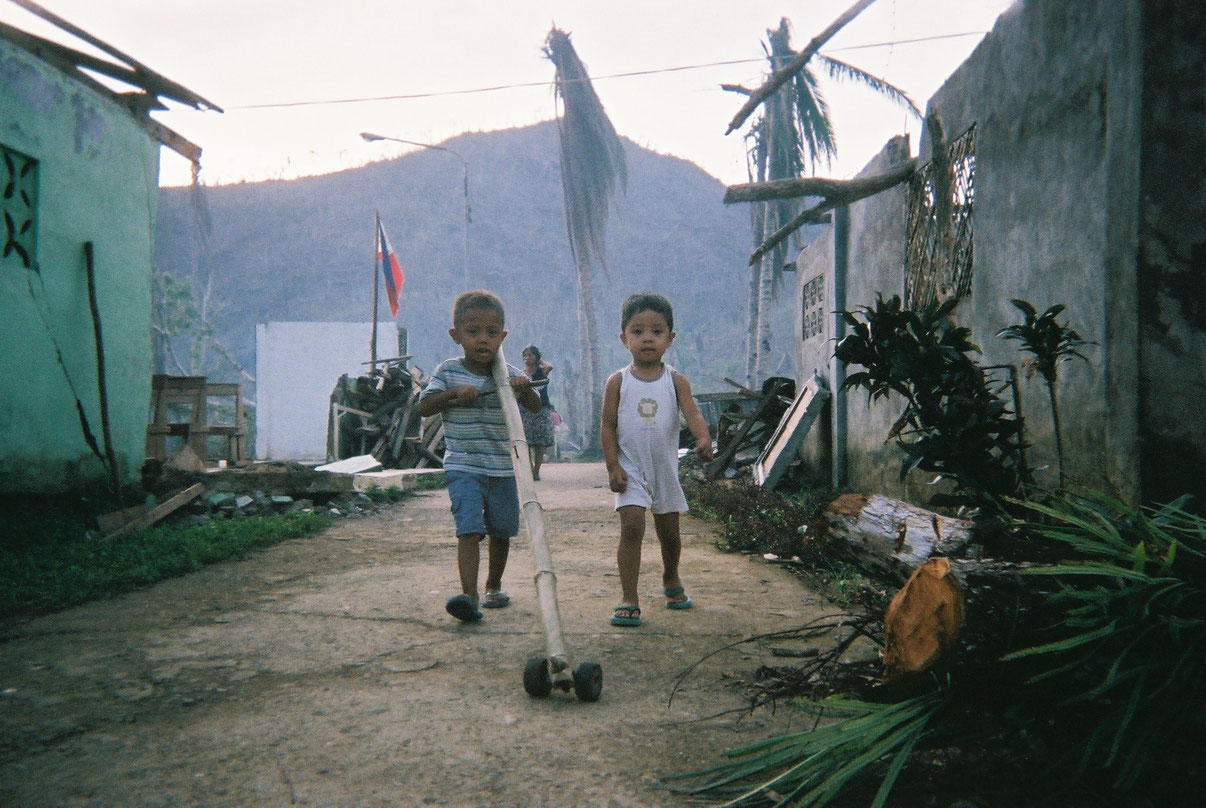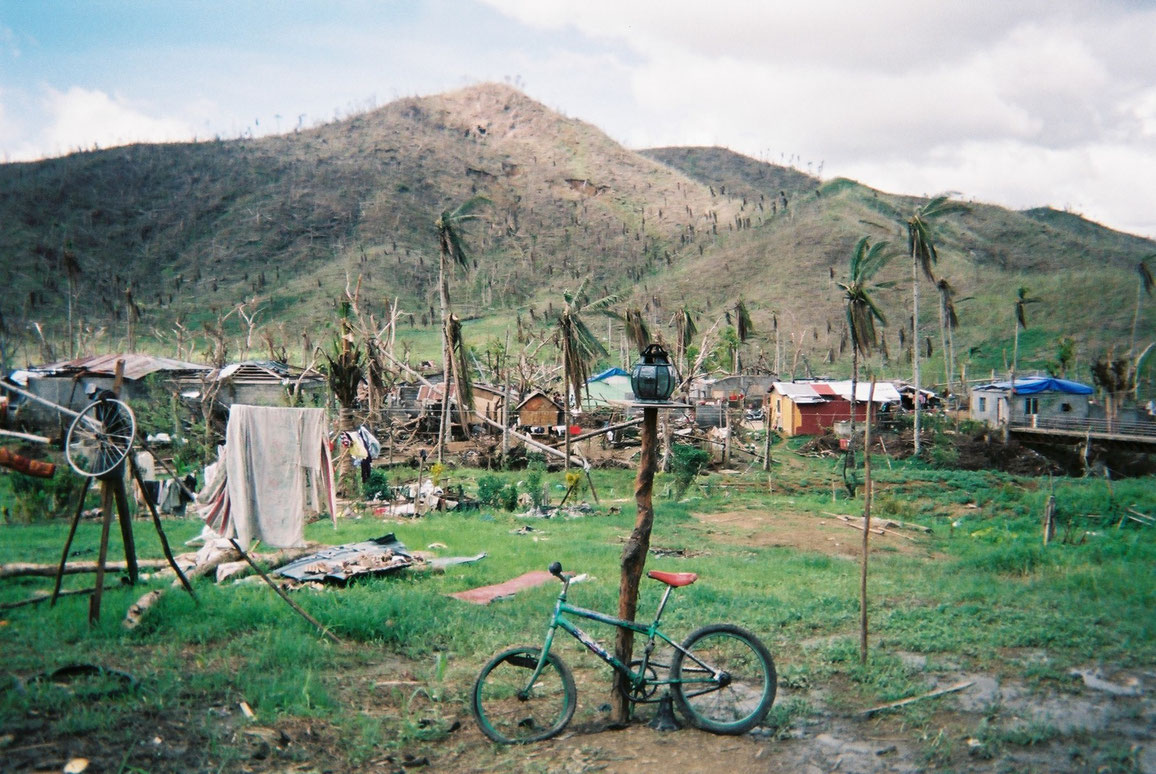 "I just took care of my bruises and wounds. My other relatives went to the barangay to ask for medicines. We lost our house that's why we just made a makeshift house made of nipa. We ask for relief goods. So we have something to eat temporarily, but we don't have blankets and sleeping mats. I wish there was someone with a big heart who would give us clothes or even just a small shelter.
I have a dream. When all this is over I want to become Miss World."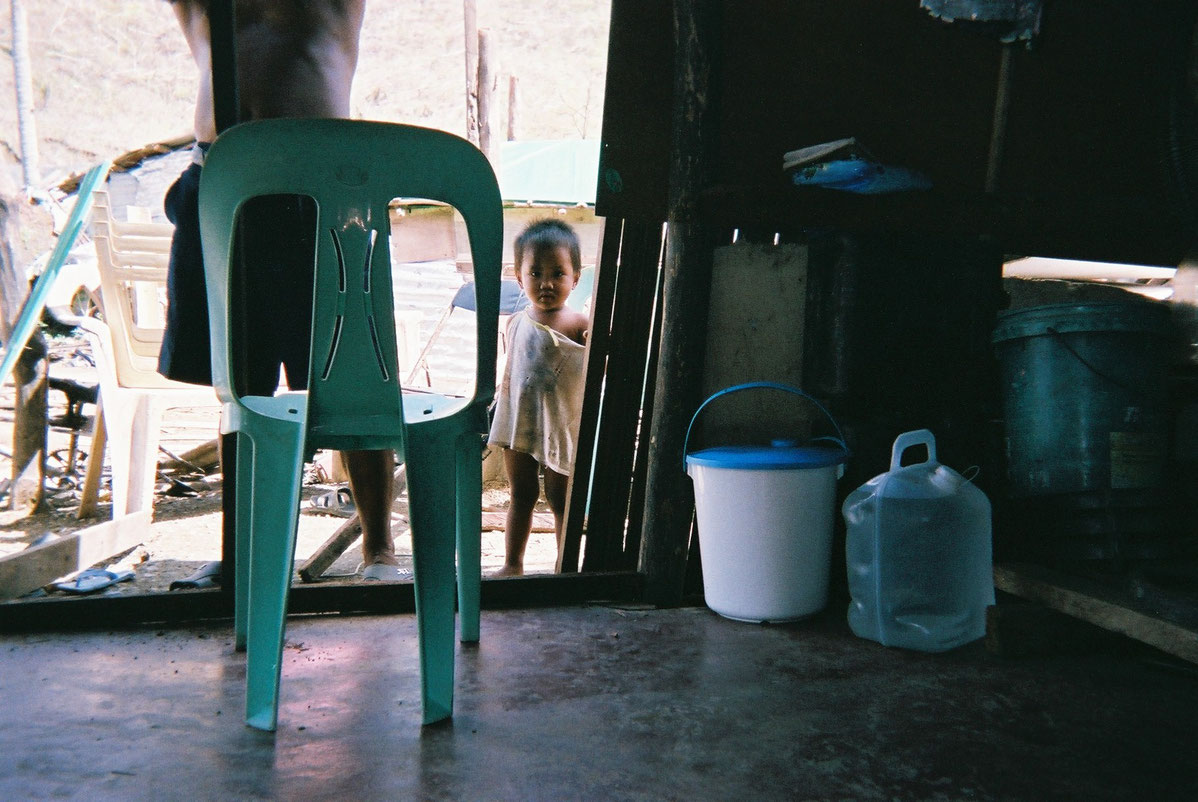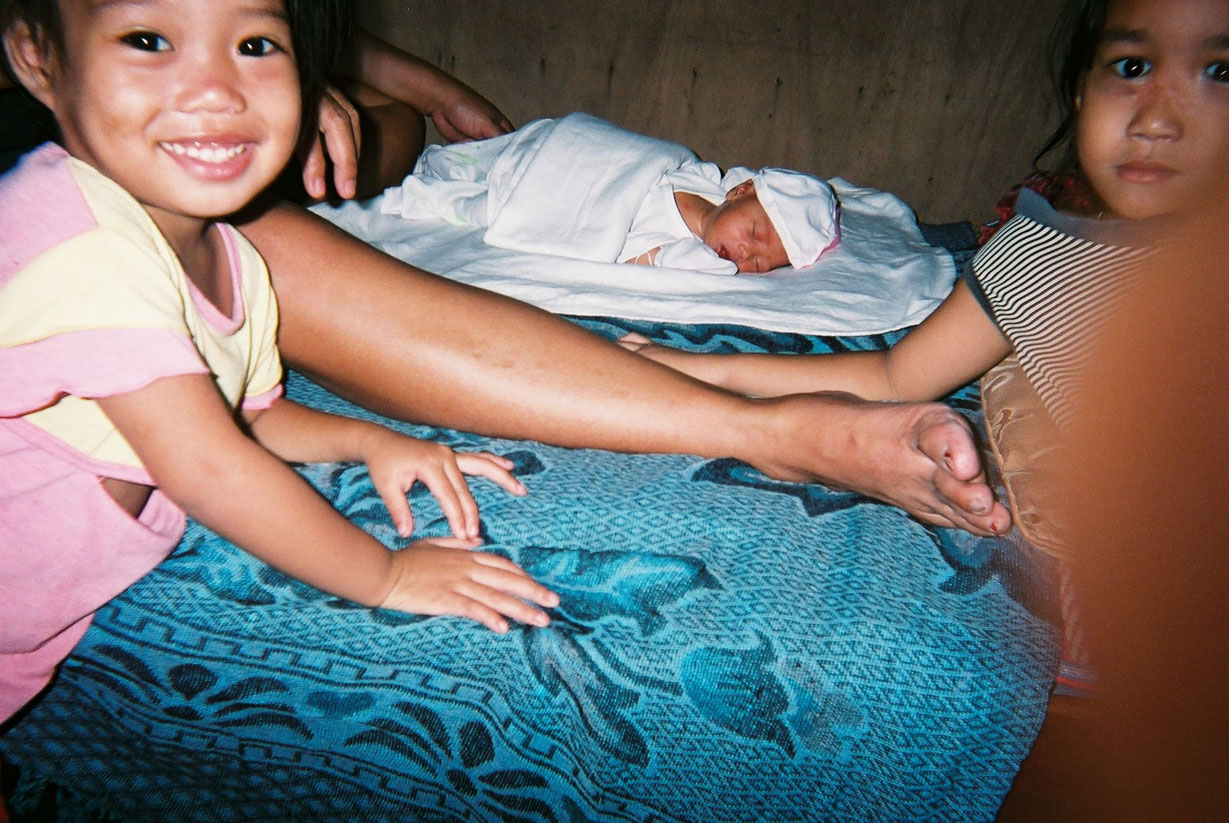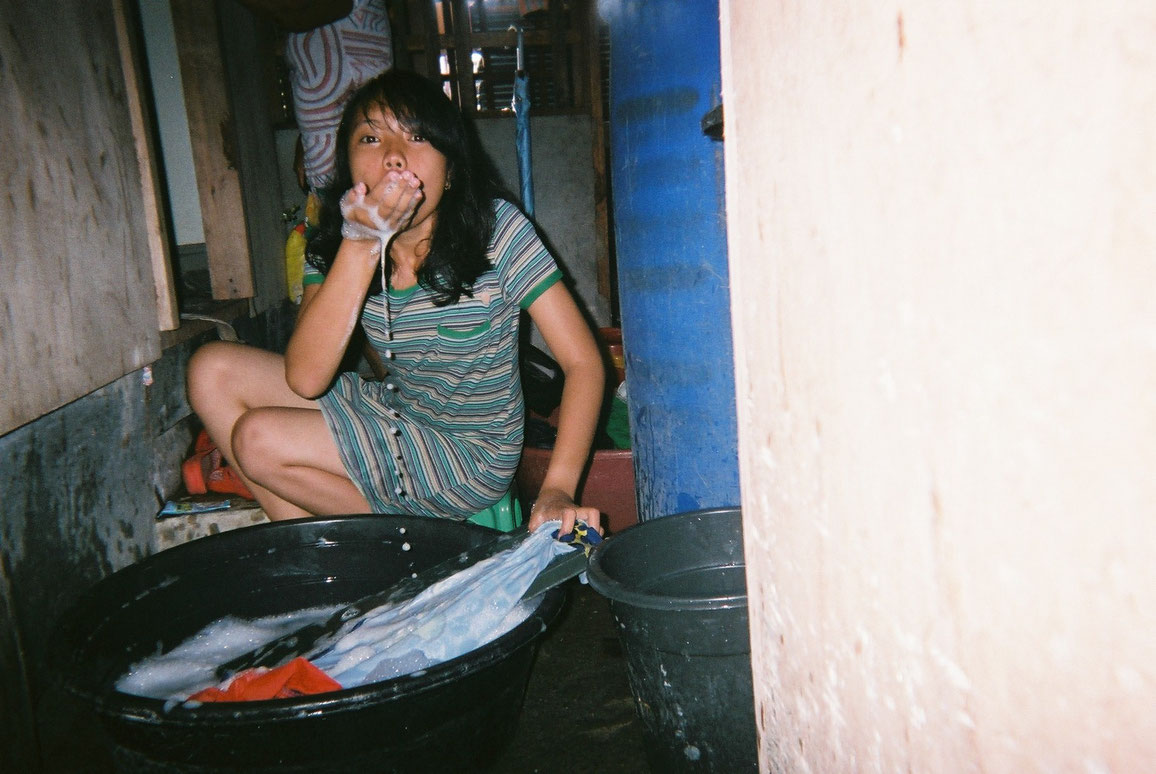 "I have seen so many things, that I will never forget in my life. But now I try to look forward."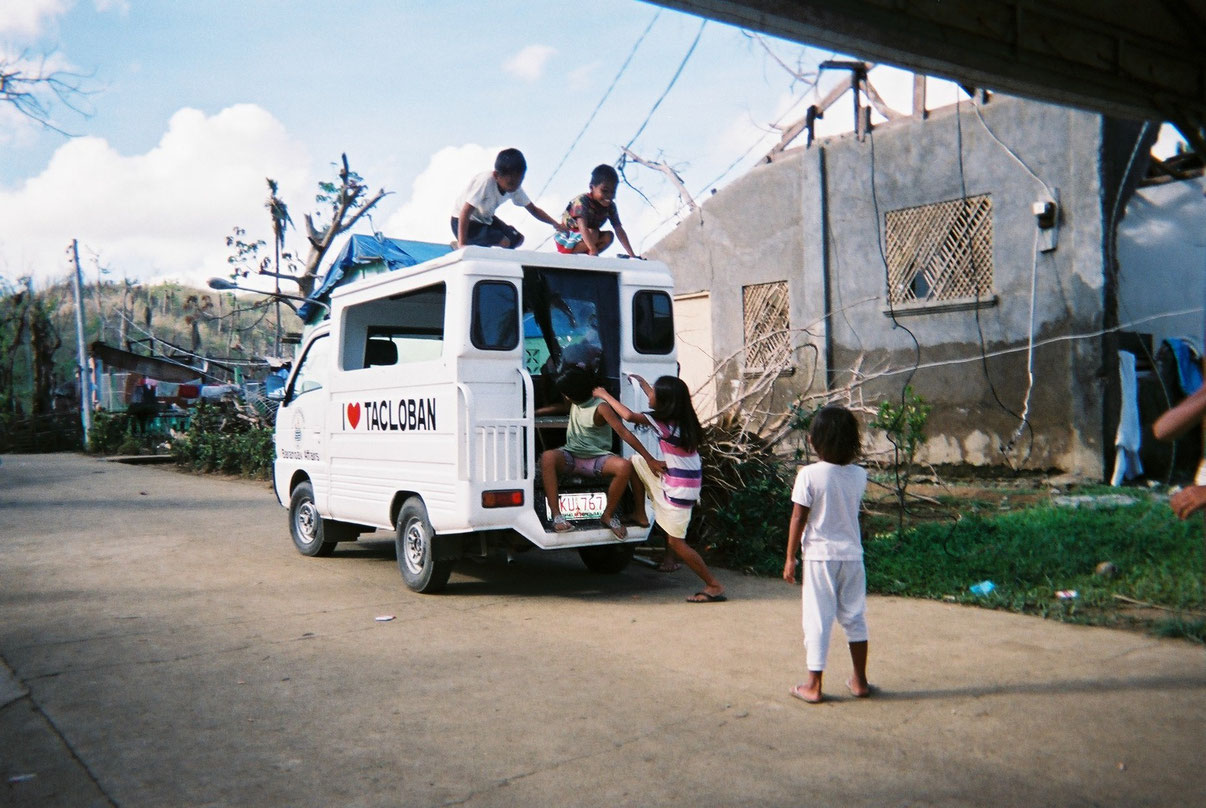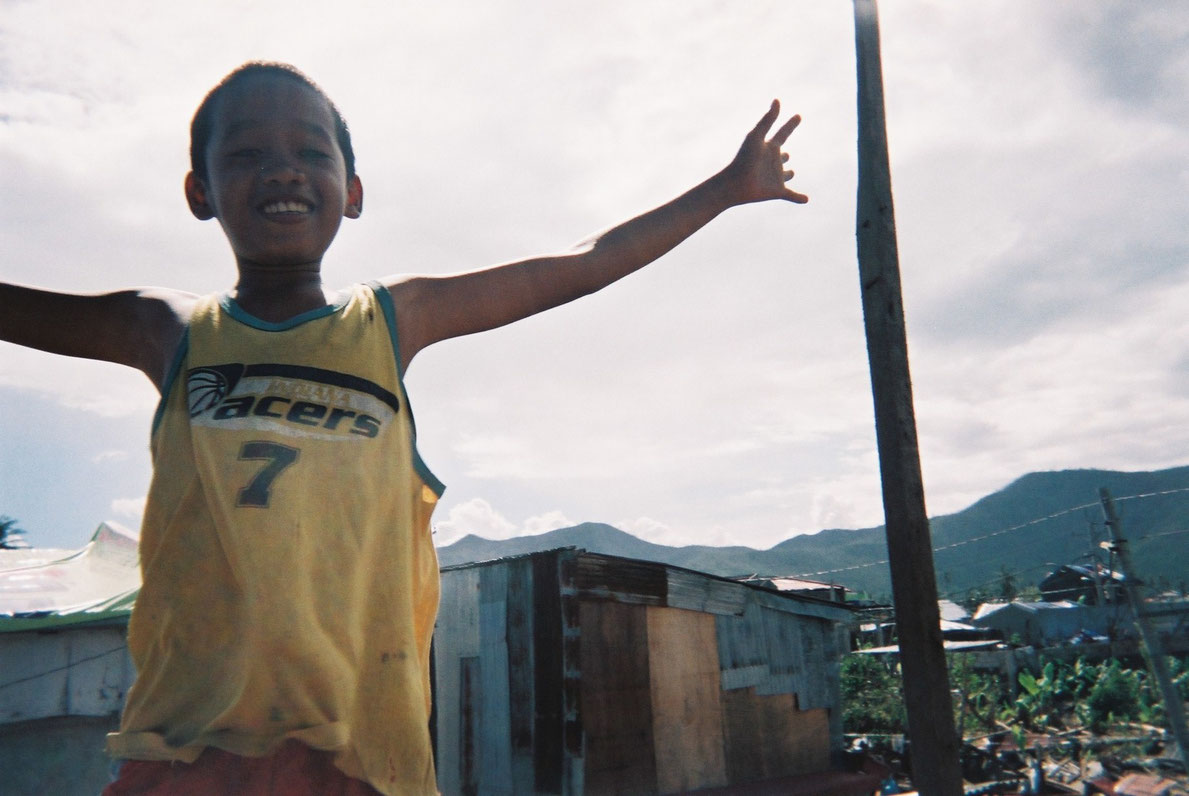 "My only hope is we rise again as a people and that we never lose hope. We should all help each other to restore our healthy, happy, prosperous city of Tacloban. Stand up Tacloban! We must pray! We still love Tacloban."
Take a Photo.
Make a Change.